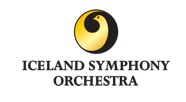 Iceland is celebrating the 100th anniversary of women's right to vote – and in honor of the occasion the Iceland Symphony Orchestra presented a concert June 11 featuring the works of contemporary and historic women composers.
The program, which was wonderfully titled "Titans and Trailblazers", included works by Anna Thorvaldsdottir (who name also appears as Þorvaldsdóttir), who was just announced as a composer in residence at the New York Philharmonic,  Jórunn Viðar, and two pieces by Amy Beach, including her Gaelic Symphony.  The conductor for the evening was Ligia Amadio who is currently serving as the chief conductor of the Bogotá Philharmonic.  The other Beach piece is "Berceuse" (op. 40, no. 2), for cello and piano, performed by Steven Isserlis and Stephen Hough.  This starts at 1:20:50 into the broadcast. Beach's Symphony starts at 1:30:30.
The entire program is available for streaming online until June 25 – do have a listen!
Now I wonder which American Symphony may follow suit and feature women composers and conductors so prominently during the centennial of American women's suffrage… There are five years left to plan!