Dmitri Shostakovich (1906-1975) left a deep impression on 20th century classical music, however many great women contributed to the Russian and international music scene. Here we shine a light on his female contemporaries, from fellow students at Leningrad Conservatory, friends from Moscow Conservatory, peers during his career and finally the next generation who influenced his own work.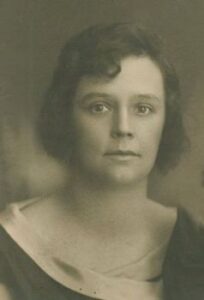 Vera Vinogradova (1895-1982)
A fellow student of Leonid Nikolayev at the Leningrad Conservatory, Vinogradova stayed on to teach piano until anti-Jewish laws of the 30's forced her family to move, first to Estonia, then to Britain, where she remained. Her solo piano music appears to make up most of her oeuvre however it's purported she wrote a piano concerto too; unfortunately I haven't found more evidence yet. In recent years, pianist Viviane Goergen recorded Vinogradova's Two Dances on her 2019 album 'Piano Miniatures of Female Composers' (using the Polish spelling Winogradowa).
Stefania Zaranek (1904-1972)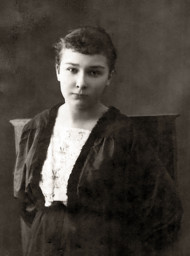 Two years older than Shostakovich and another composition student of Maximilian Steinberg at Leningrad Conservatory, Stefania Zaranek remained as a teacher before working as artistic director to the Gorky Philharmonic during the 40's. She wrote much large-scale music including an orchestral Dance Suite, symphonic poem Thought of Ukraine and Piano Concerto from 1930, ballets Wonderful Veil and Dove of Peace, plus operettas Honor of the Uniform and Golden Fountain. Frustratingly none of her orchestral music can be found yet here in the West, however her Five Miniatures for Solo Piano appear on the same Viviane Goergen album and IMSLP lists her piano sonata and Three pieces for Violin and Piano.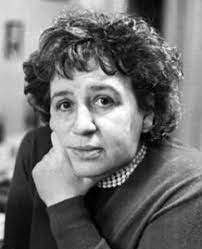 Zara Levina (1906-1976)
Born just nine months apart, Shostakovich's near-exact contemporary and future friend Zara Levina studied at the Moscow Conservatory, part of the Prokoll collective of young political idealist composers. During her career Zara Levina composed two stunning piano concertos, two piano sonatas, a violin sonata and more, also running the Children's Music Committee for the Soviet Composers Union (where Shostakovich also served as general secretary). For her work in music Levina was awarded Honoured Artist of the Russian Federation in 1967. In a thrilling discovery, Levina's granddaughter Katia Tchemberdji is herself a contemporary composer!.Not just that but Katia Tchemberdji guests as pianist on Maria Lettberg's fantastic album of Zara Levina's chamber music, playing her grandmother's gorgeous Hebrew Rhapsody for piano duet.
Galina Smirnova (1910-1980)
Another Moscow Conservatory alumna, Galina Smirnova was taught by Shostakovich's close friend Vissarion Shebalin. She composed much folk-inspired music during her life, notably writing a flute Sonatina in B Minor for renowned flautist Alexander Korneyev, who may have premiered the work in 1962.  Flautist Brian Luce showcased the work on his 2008 album Music of the Superpowers. Smirnova's oeuvre also numbers an oratorio – A Dedication to Leningrad – and various vocal works. In addition to composing Galina Smirnova worked at Alma-Ata Radio Centre as a musical editor during the 30's and later as a musicologist. 
Galina Ustvolskaya (1919-2006)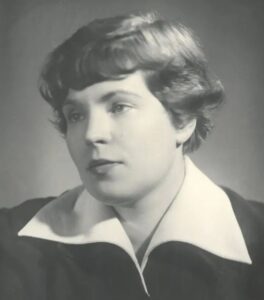 The only female student in Shostakovich's 1939 composition class, Ustvolskaya later became known as 'The Lady With The Hammer' for her extraordinary brutal musical inventions, designed to pierce the soul. Rejecting the dominant Soviet ideology of the time, Ustvolskaya wrote singular, intense compositions emanating with purity and breathtaking clarity. Ustvolskaya and Shostakovich become staunch friends, with Ustvolskaya greatly impacting Shostakovich's work. Shostakovich quoted the finale of Ustvolskaya's spectacular Clarinet Trio in his Fifth String Quartet, and then again in the ninth movement of his Michelangelo Suite.
I hope this article illuminates the breadth of Soviet female talent present during the 20th century; for further information please enjoy the performances materials and references below.
N.B. Any skilled orchestrators out there? So little published orchestral music by women exists but solo piano music is accessible in comparative abundance, we'd love to hear instrumental music orchestrated, thereby adding to the symphonic canon of women's music. Please get in touch if you are working on this or know someone, we'd be happy to connect.
We are also keen to connect with Russian/Soviet music specialists to help us track down and make available orchestral works by these composers.   [email protected]
References
Website: Composers Classical Music.Com
Website: Conservatory.Ru English Translation
Album Liner Notes: Music of the Superpowers by Brian Luce, 2008
Website: Quartets.De
Recent NYTimes article on Ustvolskaya
Performance Materials
Stefania Zaranek: Piano Sonata Sheet Music on Piano Rare Scores
Zara Levina: Piano Concerto No. 2 Access Score
Galina Ustvolskaya: Symphony No. 1, Buy Study Score  
Galina Ustvolskaya: Symphony No. 3, Buy Study Score
Galina Ustvolskaya: Full Orchestral Works to rent on Boosey & Hawkes