By Sarah Baer
When we think of the future of classical music – of how this tradition will adapt and change for the better in our digital age – ensembles can turn to the Experiential Orchestra as a model for how to move forward.  This fabulous ensemble based in New York City has curated not just concerts, but musical experiences for audience members from their very beginnings.  Founder and conductor James Blachly is deeply intentional in finding ways to invite audience members to engage with the music in new and exciting ways, as well as bringing to concert halls vital works by under-represented composers. 
The Experiential Orchestra gained international recognition after winning a Grammy Award in 2021 for their World Premiere recording of Ethel Smyth's last large scale work, The Prison (1930).  Recorded in 2019, it was released on the 100th anniversary of the ratification of the 19th amendment – which was a lovely nod to Smyth, who quite famously fought for women's suffrage in England.  Learn more about the way this project came together on the Experiential Orchestra's website.  Listen in to the recording below on Spotify:
In response to The Prison recording project, which was largely crowdfunded, being a tremendous artistic success, the creative team for the ensemble put into motion their next project: the World Premiere Recording of Julia Perry's Concerto for Violin and Orchestra (1963-68, rev. 1977).  In a time when composer's estates are in flux between copyright law and living descendents, it is notable that the Experiential Orchestra was given exclusive permission for this recording, which will feature violinist Curtis Stewart.  The recording will also include two pieces by Coleridge-Taylor Perkinson, as well as a piece by Curtis Stewart.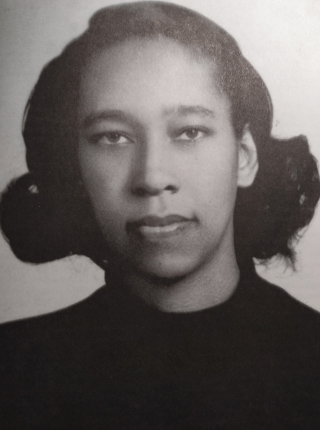 The music of American composer Julia Perry (1924-1979), who was an incredibly gifted, prolific, and recognized composer in her time, has largely been forgotten.  This recording provides a fantastic opportunity to introduce thousands of listeners – as well as Artistic Directors, soloists, and conductors – to the tremendous value that exists in her oeuvre of works.  About the Violin Concerto, specifically, Experiential Orchestra founder and conductor Jame Blachly says:
The Julia Perry Violin Concerto is a vitally important work for our understanding of American classical music – it deserves to be a staple in concert halls around the world. Like all of Perry's music, it has extraordinary compositional integrity, but it is also a compelling and rewarding piece for performers and audience alike, and I predict a steady rise in interest in not only this masterpiece, but the rest of her remarkable catalogue.
As with the Smyth recording project, the Experiential Orchestra is seeking individual contributions to help make this recording happen.  Learn more about the plans for this project – which has a tentative release date of March, 2024 – and make a contribution towards its success on the Experiential Orchestra website.  
Though largely omitted from music history texts, the achievements of Julia Perry cannot be understated.  Born in Kentucky, Perry attended Westminster Choir College as well as Juillard, was awarded two Guggenheim Fellowships, and studied with Nadia Boulanger.  After living and studying in Europe for a total of five years, Perry returned to the United States where she taught and composed in Florida.  This long awaited premiere recording of her Violin Concerto will undoubtedly result in a resurgence of interest in her life and works, and an increase in programming of her outstanding music.  
If you are unfamiliar with Perry's works – which are desperately underperformed, and rarely recorded – I encourage you to listen to The Orchestra Now's recording of her Stabat Mater (1951), conducted by Leon Botstein and featuring mezzo-soprano Briana Hunter:
The Akron Symphony is also at the forefront of re-discovering and reviving Julia Perry's music  (Akron was Perry's home for many years).  Women's Philharmonic Advocacy is proud to be supporters of both the Akron Symphony and The Experiential Orchestra.