In celebration of Chinese New Year, we'd like to recall composer Chen Yi's marvelous work with The Women's Philharmonic.  In the mid-1990s, Chen Yi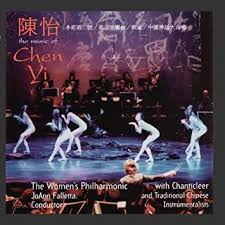 served as composer-in-residence for The Women's Philharmonic (TWP).  This role culminated in 1996 with the beautiful CD of TWP led by JoAnn Falletta, of Music by Chen Yi, the fourth of TWPs five CD releases.  Joshua Kosman, music critic of the San Francisco Chronicle, offer these glowing reviews, first, of the concert that preceded the recording, and then of the CD itself.
Kosman's concert review, Chen Yi's Talent Is No Myth, was published June 17, 1996. (re. the link, sorry about SFGATE's ad-rich format, but I guess that's what it takes to have these archived materials available with no paywall).  Kosman praises Chen Yi's "wondrously fertile"  residency with The Women's Philharmonic and also the male vocal ensemble Chanticleer.  Also  evident was the "brilliant leadership of JoAnn Falletta," who concluded her ten-year tenure of the orchestra with the concert.  Central to the concert was the "Chinese Myths Cantata," a 35-minute multimedia spectacle that drew on the efforts of the two musical groups as well as the Lily Cai Chinese Dance Company.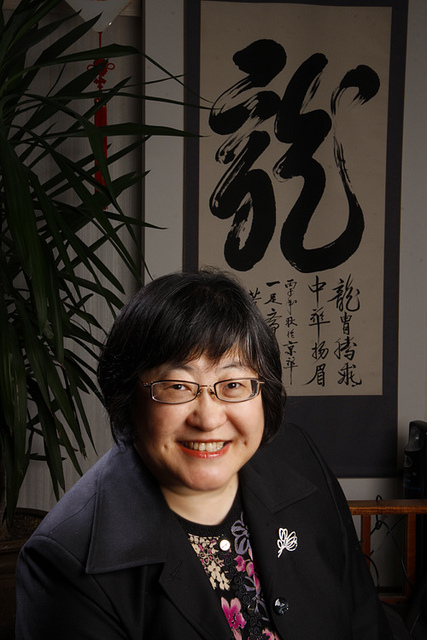 The CD was released a few months later, and was reviewed by Kosman here, praising the "Brilliant Music From Chen Yi,The Women's Philharmonic; Chanticleer."   He notes  the "exuberant pizzazz" that Chen Yi brings to the task of forging "a musical link between East and West."  The disc "culminates with the vastly ambitious 'Chinese Myths Cantata'" which, full of "musical riches" joins "orchestra, men's chorus and a quartet of traditional Chinese instruments."  "What is so thrilling," he enthuses, "about all of these pieces is the brilliant vitality with which Chen Yi dresses the strains of Chinese music in Western orchestral garb."
Chen Yi has continued to compose brilliantly and prolifically, and earned great acclaim, including membership of the American Academy of Arts and Letters, and Honorary Member of the Society for American Music.  And she serves as a Board member for Women's Philharmonic Advocacy!