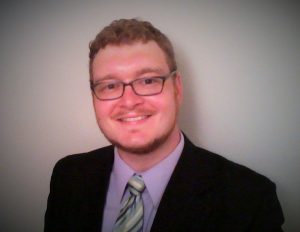 Chris A. Trotman, praised for his "skillful orchestration" and "exquisite tact" (Rochester City Newspaper), is a music editor, engraver, arranger, orchestrator, composer, librarian, pedagogue and researcher.  He is a December 2013 graduate of the Kent State University Master of Library and Information Science (MLIS) degree program.  In 2010, Chris graduated from the University of Alabama's Moody School of Music, where he earned the Master of Music Degree in Music Composition.  Prior to studying at the University of Alabama, he earned the Bachelor of Music degree in Violin Performance from Samford University in 2008.
During his undergraduate musical studies, Chris quickly discovered there are many wonderful, and unfortunately little known or unknown, musical works written by women. Throughout the last decade, he has greatly expanded his knowledge of women's compositions, and the works of two composers have been particularly inspiring and influential.  These two women are the great American composer, Amy Beach, and the British-American composer, Rebecca Clarke.  His passion for the music of the latter composer led to the meeting and inception of the fortuitous working relationship with Dr. Liane Curtis, the Founder and President of both Women's Philharmonic Advocacy and the Rebecca Clarke Society. Chris began working with Liane in November 2011 in a strictly editing/engraving capacity.  That working relationship has since blossomed into a collaboration with the mission of not only supporting and promoting music by women, but also the creation of (1) critical editions, such as the critical edition of Amy Beach's "Gaelic" Symphony, (2) transcriptions of existing works and (3) the first-ever publication of some female works.
As our Senior Music Editor, Chris is responsible for editing, arranging, orchestrating and engraving most of our published editions. Chris also serves as Chief Editor of the Amy Beach & Helen Hopekirk Projects, for which he has edited, arranged, orchestrated and engraved the majority of our published Amy Beach & Helen Hopekirk musical editions. Finally, he serves as webmaster of our Amy Beach website (www.amybeach.org) and co-webmaster of our Rebecca Clarke website (www.rebeccaclarke.org), as well as helps with promotions and social outreach by means of our Amy Beach, Rebecca Clarke, Florence Price and Women's Philharmonic Advocacy Facebook pages and email correspondence.
Chris and his beautiful fur-daughter (cat), Adagietta, live in Chico, California, where he continues to edit, engrave, arrange, orchestrate, compose, research, perform & teach music!