Benjamin Britten may be a great composer, widely considered the fourth 'B' after Bach, Beethoven and Brahms. But are you aware of these four extraordinary British composers with whom he associated? Dame Elizabeth Maconchy, Grace Williams, Imogen Holst CBE and Elisabeth Lutyens CBE, were all born within fourteen months of one another, in 1906-7, several years before Britten's birth in 1913. All four met during their time studying at London's Royal College of Music (Holst, Maconchy and Williams initiating a composers' club there), forming lifelong friendships and alliances. Together they contributed an enormous yet undervalued impact upon British music and culture.
Dame Elizabeth Maconchy (1907-1994)– Greatest British Composer for Strings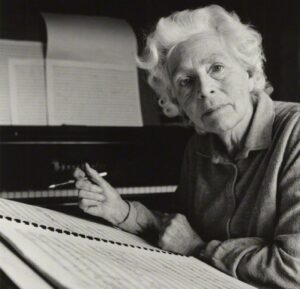 Dame Elizabeth Maconchy is only the second female composer to be knighted (the first being Ethel Smyth). The greatest British composer for strings, Maconchy's 200-strong body of work includes the greatest collection of string quartets you will ever hear –thirteen of them, written over a period of 50 years, taking her from emerging composer to honoured veteran. Other string works include her Symphony for Double String Orchestra and Serenata Concertante. In addition to composing, Maconchy championed contemporary music, in 1959 succeeding Britten as Chair of the Composer's Guild (the first woman in that role) and instigating the seed of the British Music Information Centre, now part of Sound and Music, where Maconchy's legacy lives on.
Grace Williams (1906-1977) – First Welsh Symphonist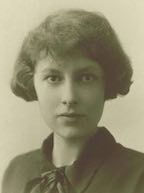 Welsh orchestral music owes almost everything to Grace Williams, who wrote the first Welsh symphony in 1943: Symphonic Impressions, dedicated to lifelong friend Maconchy and premiered by the BBC Symphony orchestra in 1947. Then Grace Williams took the classic pastoralism of the early 20th  century and developed it with modernist exploratory tones, connecting Welsh folk culture with the concert hall in 1955 with symphonic poem Penillion. Her favourite instrument, the trumpet, appeared prominently in the deliciously scored Fantasia on Welsh Nursey Tunes, premiered in 1940 and recorded by the LSO in 1949. Williams followed this with her epic Trumpet Concerto in 1963, written for and premiered by legendary trumpeter Bram Gay, alongside the Hallé Orchestra.
Elisabeth Lutyens CBE (1906-1983) – Serialist Icon and Horror Queen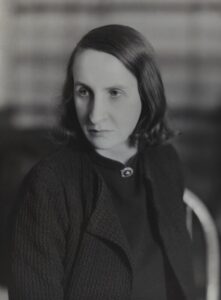 Elisabeth Lutyens pioneered serialism in Britain, the first British composer to write twelve-note technique, starting with her Chamber Concerto No 1 in 1939. In 1933 Elisabeth Lutyens, conductor Iris Lemare and violinist Anne Macnaghten created the iconic Macnaghten-Lemare concerts. Frustrated with the lack of opportunities for young artists, the series showcased the work of many emerging composers, including all five featured here, as well as Gerald Finzi, Michael Tippett, Gordon Jacob and others. Maconchy's first String Quartet and Grace Williams Flute Sonatina (with the composer on piano) were premiered in one auspicious concert on November 6, 1933. Lutyens later became one of the first British female film score composers with full-length feature 'Penny and the Pownall Case' in 1948 (Christopher Lee's first feature role). Her avant-garde style synchronising perfectly with Hammer horror and psychological thrillers; Lutyens composed for films such as 'Never Take Sweets from a Stranger,' 'Paranoiac' and 'Dr Terror's House of Horrors'. During her later life Elisabeth Lutyens mentored many young composers, teaching Robert Saxton and influencing Peter Maxwell Davies of the "Manchester School."
Imogen Holst CBE (1907-1984) – Underrated Artistic Polymath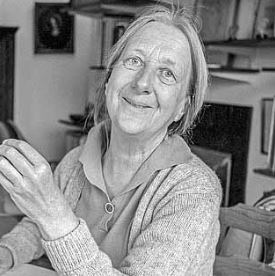 Composer, conductor, educator, writer, and festival director- Imogen Holst proved herself an extraordinary multi-talented artist. After winning the Royal College of Music Cobbett Prize for her ethereal Phantasy String Quartet, Holst established an outstanding music department at Dartington Hall, serving as Director Music from 1943 to 1951. In 1952 good friend Benjamin Britten convinced Holst to assist him in Aldeburgh initially as his amanuensis, later as artistic director for Aldeburgh Festival between 1956 and 1977. Later in life she championed her late father, Gustav Holst's music, conducting recordings, preparing manuscripts, and writing his biography.
Sexism
Shamefully, we find a vast divide in attitudes towards Britten in comparison to these women. Britten was lauded, receiving lavish praise and always urged to soar ever higher. In contrast, Maconchy's orchestral work was refused publishing by Leslie Boosey specifically because it was written by a woman. All these women received horrifically sexist reviews for their work. Even recently I found an article on Maconchy by musician Nathaniel Efthimiou, describing Benjamin Britten as her 'mentor'. Britten as mentor to the older, self-assured composer seems very unlikely. Maconchy, six years his senior, already had a Proms premiere under her belt (the stunning orchestral suite The Land) before Benjamin Britten emerged on the scene.
Conclusion
In our evaluation of these composers it's not enough simply to play and talk more about women — we must re-examine both current and past literature, and work to re-frame the narrative. We need to recognise these women for the icons they were and place them firmly in the canon where they belong, as four of the greatest 20th-century British composers.
Materials for Performance
Maconchy String Quartets Score & Parts – Musicroom
Maconchy: The Land, Score – Nkoda
Maconchy: Serenata Concertante Score & Parts – Wise Music Classical
Williams: Penillion, Score Hire – Oxford University Press
Williams: Fantasia on Welsh Nursery Tunes – Oxford University Press
Williams: Trumpet Concerto, Score & Parts – Curiad
Holst: Phantasy String Quartet, Score – Faber Music
Lutyens: Chamber Concerto No. 1, Score to Hire – Wise Music Classical
Further Reading
Dissertation: Music in the blood & Poetry in the soul? National identity in the life and music of Grace Williams. Graeme Cotterill. 2012.
Dissertation: Passion and Intellect in the Music of Elizabeth Maconchy DBE. Ailie Blunnie. 2010.
Dissertation: A study of style and techniques in the music of Elisabeth Lutyens. Sarah Jane Tenant-Flowers. 1991.
Lutyens, Maconchy, Williams and Twentieth-Century British Music: A Blest Trio of Sirens. Rhiannon Mathias. 2016.
Music, Life, and Changing Times: Selected Correspondence Between British Composers Elizabeth Maconchy and Grace Williams, 1927–77.  Eds. Sophie Fuller and Jenny Doctor. 2019.
Imogen Holst: A Life in Music (Revised Edition) Ed. Christopher Grogan. 2010
"A hero's life overshadowed," On An Overgrown Path (anonymous blog, post on Imogen Holst), November 19, 2008