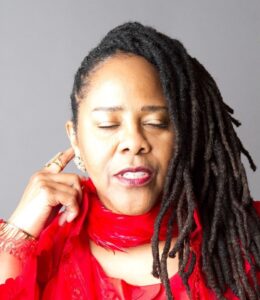 Tonight, October 7, the Chicago Sinfonietta performs Regina Harris Baiocchi's "Muse for Orchestra," led by Music Director Mei Ann Chen.  Their Oct. 5 performance of the work, described as "a powerful tribute to the muses who inspire and guide us," was its Chicago premiere.  The Chicago-based Baiocchi is also a poet and author as well as a composer.  She founded the annual Haiku Festival in 2004 and in 2010 she she founded 6Degrees Composers to feature womxn's music.  Her leading role in these projects reveals her dedication make the arts available to all, and supporting other composers.  This passion is further seen in her project to write and publish a Hale Smith Memoir, to celebrate the composer who was her mentor and teacher (more on that project in this video).  While Baiocchi's music has been performed by the Chicago Symphony Orchestra, the Detroit Symphony Orchestra, and the Seattle Philharmonic Orchestra, we have yet to hear a recording of her orchestral music, something we hope will change in the near future.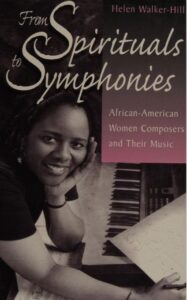 Baiocchi is the youngest (b. 1956) of the nine subjects of Helen Walker-Hill's groundbreaking book From Spirituals to Symphonies: African-American Women Composers and Their Music, and she is featured on the cover of the original 2002 edition.  It is available on the Internet Archive or excerpts can be viewed on Google Books, or it can be purchased at Better World Books.  The book was reprinted in 2007 by University of Illinois Press.
Baiocchi is included in The History Makers website, "The Digital Repository for the Black Experience."
We applaud the ever-innovative Chicago Sinfonietta for programming Baiocchi and we hope more orchestras will follow their lead!