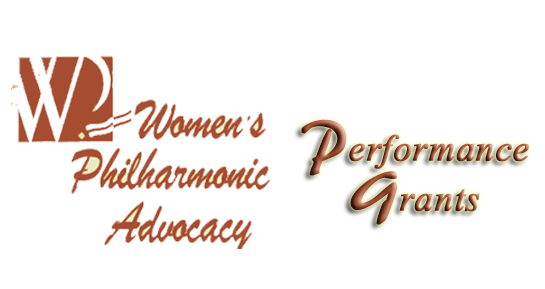 We were thrilled by the number of applications we've received this year – and the diverse range of programming ideas!  It is always energizing to hear about the good work being done by ensembles across the country, and the amazing partnerships and collaborations that are being created to highlight not only the value of the arts, but the value of diversity in the arts.
After some tough decision making, the judges – made up of the WPA Board of Directors – awarded funding to 33 professional, community, and student ensembles from across the country.  Congratulations to all of the winners for their exciting programming and excellent applications!
Among the composers that we can anticipate hearing in the coming seasons are Amy Beach, Fanny Mendelssohn Hensel, Florence Price, Ethel Smyth, Maddalena Lombardini Sirmen, Ruth Crawford Seeger, Louise Farrenc, Lili Boulanger, Louise Talma, Clara Schumann, Peggy Glanville-Hicks, and Elfrida Andrée.
The strongest applications planned to perform works by more than one composer, included at least one work by a historic composer, and incorporated thoughtful outreach events to help further engage and educate the larger community.  Find the full list of winners below, and stay tuned to the blog and newsletter for more information about each concert as it approaches!
Bar Harbor Festival String Orchestra
Boulder Philharmonic Orchestra
Chamber Orchestra of the Springs
Denver Young Artists Orchestra
Georgia Tech Symphony Orchestra
Kaleidoscope Chamber Orchestra
Mount Holyoke Symphony Orchestra
Orchestra of the League of Composers
Seattle Collaborative Orchestra
Stockton Symphony
Susquehanna Symphony Orchestra
Urban Playground Chamber Orchestra
Westminster Community Orchestra