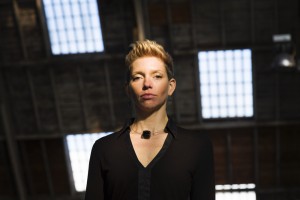 British composer Tansey Davies, who will have a new work performed at the BBC Proms this year, was interviewed by Sinfini Music.
Davies work is an eclectic mix of traditional and contemporary approaches to music, and has received much well-deserved attention in recent years.  In addition to the work being heard at the Proms in August, Davies opera, Between Worlds, was recently premiered by the English National Opera.
The interview discusses her beginnings, inspiration, and how she works – and does not discuss the "woman composer" question!  Read her full responses to Sinfini Music's 10 Questions here.
For people new to her work, Davies recommends starting with neon: