Two performances this past weekend, titled "Treasures Beloved and Unknown," exposed audiences of the North State Symphony in Chico and Redding, California to the work of Rebecca Clarke (1886-1979). The piece performed was Clarke's most remembered composition, the Viola Sonata, arranged for viola and orchestra by Ruth Lomon, an acclaimed composer who is currently based in Boston.
Read the program notes for the piece here.
The solo violist was Melissa Matson, principal violist of the Rochester Philharmonic Orchestra—the same orchestra that has demonstrated their commitment to the performances of works by women.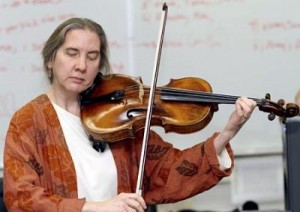 You can read the local review from Chico Enterprise-Record here. And do note the connection with Melissa Matson and Women's Philharmonic Advocacy's own Liane Curtis! Kudos to the great performances, advocacy, and education that was shared with the musicians and audience of the North State Symphony!