Congratulations to the Community Women's Orchestra and Hartford Independent Chamber Orchestra – both WPA Performance Grant winners presenting works by women composers in concerts this weekend!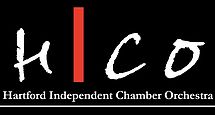 This Saturday, February 20, the Hartford Independent Chamber Orchestra (HICO) will perform a concert titled "Voices of Connecticut Poets" and will feature the world premiere of a new work by Jessica Rudman with text by poet Elizabeth Hamilton.  Iseult Speaks will be performed with Guest Artist Charity Clark.

On Sunday, February 21 Community Women'sOrchestra will present their International Women's Day concert, featuring a new work by composer in residence June Bonacich titled Sour Grapes.
Looking forward to excellent concerts, and new works by women composers added to the repertoire!