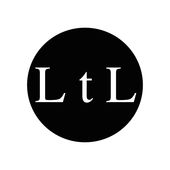 We are always enthusiastic about any project that recognizes the work of women composers, and the new podcast, Listening to Ladies, is a project that we are particularly excited about!
The Listening to Ladies Facebook Page was begin by composer Elizabeth Blair and singer/songwriter Krystee Wylder to shed light onto and further promote the often neglected works of historic and contemporary women composers.  The Facebook page, which was begun in June 2015, quickly turned into a concert series, and now a podcast of conversations with contemporary classical women composers.
The first episode, which features a conversation with Ingrid Stölzel, is now available to download or stream online.  Get caught up at the Listening to Ladies website, or subscribe to the podcast through iTunes.
As with so many creative endeavors, this project has been primarily self-funded, including travel and production costs.  There are great opportunities to help support the good work being done – find out more here!