An opera about the original "Nasty Woman," Victoria Woodhull, will be performed tomorrow at the National Opera Center in New York City, Friday Oct. 28.  Composer Victoria Bond wrote the work in 2000, together with librettist Hillary Bell.  It will also be streamed live.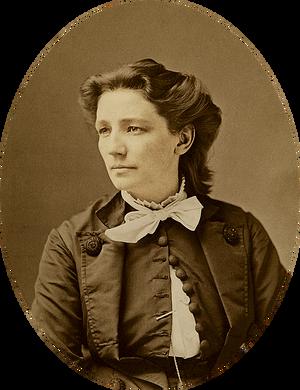 Bond composed "Mrs. President" in 2000; the title character is Victoria Woodhull, who in 1872 was the first woman to launch a bid for the U.S. Presidency.  Despite the historical subject, there are many parallels with the current situation.   Ms. Bond kindly let me attend a rehearsal last night in her elegant Greenwich Village apartment.  The performance will be with piano (the brilliant Daniela Candillari), but there will be some staging.  Fortunately, four of the five singers were in the 2012 performance (with orchestra and partial staging) which took place at Anchorage Opera (Alaska).  So in the rehearsal, the singers were fully inhabiting their roles with great dramatic energy.
I asked Bond how the idea for the opera came about.    "My mother was the instigator for that, she stayed in an old inn one night, that had a sign up that Victoria Woodhull had stayed there.  She was very intrigued by her, and told me it would be a good subject for an opera."
"Then I was looking for a librettist, and my friend the playwright Marcia Norman put me in touch with the writer Hillary Bell.  It turned out Bell was already knew about Woodhull, and thought it was a great idea. So that was a good partnership."
Tomorrow's performance will present key scenes, with narration (provided by Naomi Lewin of WQXR) in between moving the story forward.
Some vivid parallels with the Trump-Clinton candidacies are apparent: Woodhull, like Clinton, is fueled by her empathy for women who are denied equitable treatment and opportunities, and who deserve the right to control their own bodies.  At that time marriage was the institution that enforced those conditions, but in seeking to challenge that, Woodhull was vilified for attacking "The Family."
Beecher, like Trump, is revealed as an insecure celebrity, a hypocrite aggressively condemning behavior in others that he himself engages in habitually.
The scene where they first meet (titled "Predators") reveals the potent chemistry of the two.  Beecher arrives at the request of his sister who he intends to pull away from Woodhull's orbit. He is at first hostile to Woodhull , confronting her for the hints her paper has dropped regarding his behavior:
"I will not be seduced by you… you have slandered me …. I want nothing from you but what you took from me, my honor — Dragging me through the filth of your hideous mind!"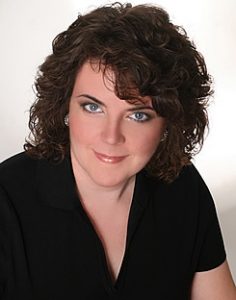 When she reveals that she knows the details about his philandering – and has the story ready to print — he is shocked and his hostility melts.  The scene, charged with volatile feelings, is nothing less than electric. Valerie Bernhardt (soprano) as Woodhull) and Scott Ramsay (tenor) bring vocal and dramatic power to the fore as sparks fly.   Bond's musical language aptly gives the shape and sense of the words their full emotional resonance.  Woodhull gets control of the situation and laughs at Beecher's anger, and twists him to her advantage ("Just like the third debate," Ramsay quipped).  Bernhardt conveyed Woodhull's charisma with white-hot radiance. Once he feels vulnerable, she points to their common ground as people of passion.  The music here gave a lush warmth, and, pausing for some rehearsal discussion, the singers debated the practicalities of peeling off at least an item or two of clothing, before their characters dissolve in a smoldering embrace (OK, not like the third debate).
As Joseph Treat, a past Woodhull follower, Scott Joiner (Baritone) gives a fiery declaration of Woodhull's "pernicious" danger, which he pens as a letter to the New York Times.
This leads to Woodhull's speech to a vast audience, where she announces her candidacy.  "I'm told I'm a citizen," she begins, with a hushed indignation.  "Women give so much – we pay taxes, we supply you with citizens, we give them up for war."  Fragments of the Star-Spangled Banner emerge in background as the music builds to her declaration: "Fear not, I don't want anarchy — I want a world where all are free."  But then Treat begins to heckle her from the audience, turning her dedication to freedom into a condemnation of her perceived loose morals.  Beecher also turns on her and the crowd is fired up into an angry mob with shouts of "Mrs. Satan for President!" "Lock her up!" and "Nasty Woman!"
The final scene shows Woodhull in prison on election day, despondent.  Yet she rallies with the thought that her action is the start of a larger movement.  "It's not over – they may crush me – but from my ashes a hundred more will arise."  Bond builds the scene with notable power, the ascending cries of "Arise" being echoed by the chorus, repeated in a stretto-like tolling, growing into a fervent and optimistic conclusion.
In a historical moment when an important chapter in women's struggle for rights and equality is being played out, this opera is a powerful look at an earlier chapter and its meaningful resonances.
The composer also conducts (with grace and precision), and the other singers are Katrina Thurman (soprano) as the sincere Isabella Beecher, and Jonathan Hare (baritone) as Col. James Blood, Mrs. Woodhull's long-suffering husband.  In an adept and artistically poised cast, Mr. Hare was dropped in at the last minute due to illness of the scheduled singer.  But he was a remarkably quick study in rehearsal and his vocal warmth will serve well in what promises to be a memorable evening.
Tickets are $20 at the door.  National Opera Center,  330 Seventh Avenue, New York, NY 10001
More information here and here http://mrspresidenttheopera.com/
UPDATE: an expanded version of this article is here in the Boston Musical Intelligencer; and here is an article in the Huffington Post, and a mention in the NYTimes