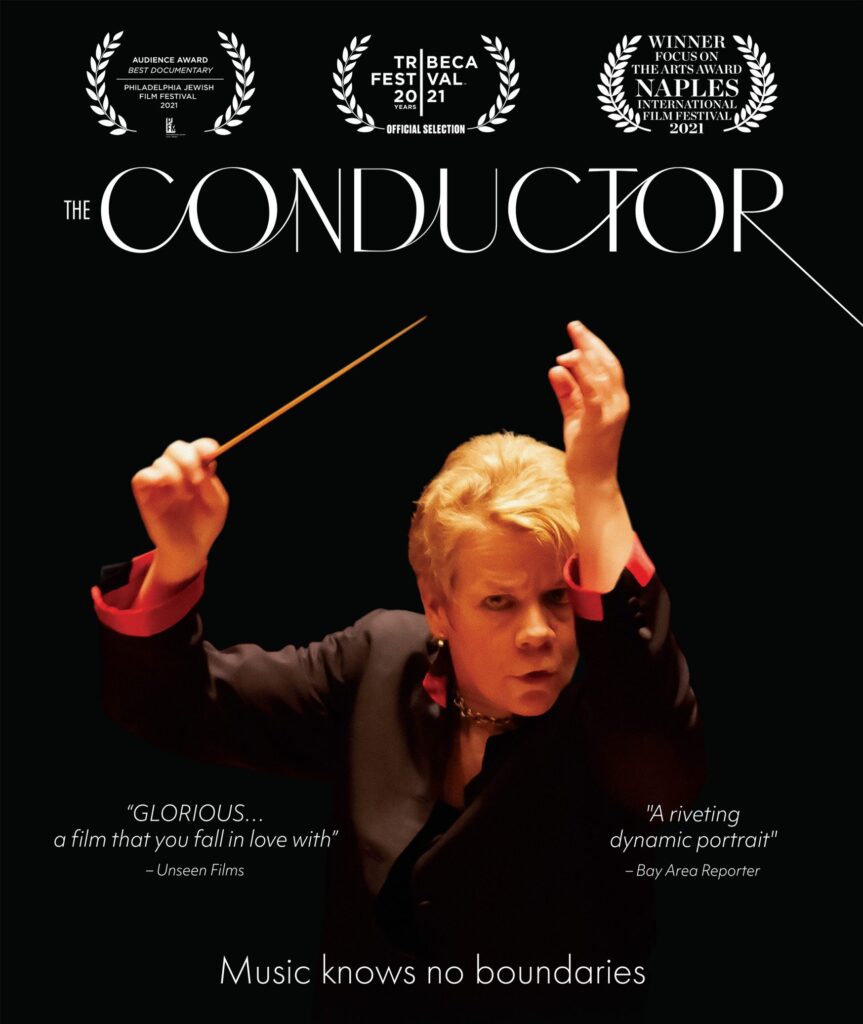 The new documentary film about Marin Alsop, CONDUCTOR, directed by Bernadette Wegenstein, is earning well-deserved praise and attention.  This includes an interview with Alsop on NPR, and a review in the New York Times.  But (so far) our favorite response is from The Alliance of Women Film Journalists, Inc.  "Alsop has fought tooth and nail for every achievement in her impressive career, subverting the patriarchy as often as possible and using her success to lift others from traditionally marginalized groups up along with her. Her story is absolutely compelling. (Betsy Bozdech)"   Ten more women journalists weigh in with their praise for the film – Alsop's tenacious struggle and commitment to her artistic ability clearly strikes a chord with the AWFJ members.
Black Pearl Chamber Orchestra (Jeri Lynne Johnson, founder and conductor) has won an American Rescue Plan grant from the National Endowment for the Arts, announced Johnson.  In 2005 Johnson was the first African-American to be awarded the Taki Alsop Conducting Fellowship.
Conductor Yue Bao will make her debut with the San Francisco Symphony, leading their annual Lunar New Year Concert on Feb. 5, the San Francisco Classical Voice reports.
We are very excited about the plans to stage an opera about Edmonia Lewis, the renowned African American and Native American 19th-century sculptor. Composed by William Banfield, long an advocate for diversity in classical music, Interlochen Arts Academy will present the premiere in 2024.
ICYMI — Orchestras for All  in the U.K. is an exciting new vision for ensemble music: rather than based on competition, it is truly inclusive and welcoming for all young people.  Learn more from this video, and on their website.
Let us know what you are listening to!  [email protected]