Jennifer Higdon is one of the most recognized and sought-out composers today.  She has won a Pulitzer Prize as well as a Grammy, is actively commissioned, and has already seen one premiere this year, will have another happening in just a few weeks, and her first opera will receive its highly anticipated premiere this summer.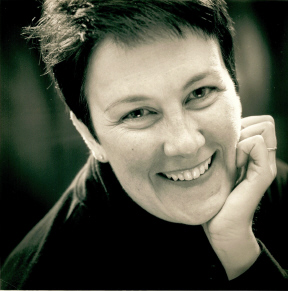 The Philadelphia Orchestra will be presenting her Pulitzer Prize winning Violin Concerto Wednesday through Saturday, and the Wednesday evening concert will have an added bonus.  The Philadelphia Orchestra partnered with Drexel University to create LiveNote, inviting audience members to use their smartphones to engage with the music.  People using the app can choose to learn more about the storyline behind the piece or to view an analysis of the music in real time.
From the Philadelphia Orchestra website:
LiveNote™ Nights concert presentations offer a program of core repertoire and feature the conductor talking about the music and the Orchestra demonstrating the music that will be performed. Following the concerts the musicians step off the stage to meet and mingle with audience members.

LiveNote™ Nights concerts are shorter and more informative concert presentations that start at 6:30 PM and offer audience members the chance to use the recently-introduced LiveNote app.

These concerts are designed to engage a wide range of audience members, from families with teenagers looking for a shorter concert to young professionals seeking a more informative presentation to longtime Orchestra patrons who want to enjoy an earlier evening with dinner following the concert.
I think this is an exciting addition to the concert experience that audience members can opt into.  The Philadelphia Orchestra is using LiveNote for three concerts this season (the first was in January, the third will be in April) – I'm so glad that Higdon's award winning work is part of the project!  More on LiveNote can be found here.
In preparation for this week's concerts Higdon gave an interview to Philly.com.
Read the Program Notes for the upcoming concerts here, and purchase tickets available here.
For those of us who can't attend, here is the Violin Concerto as performed by Hilary Hahn:
Leave a comment