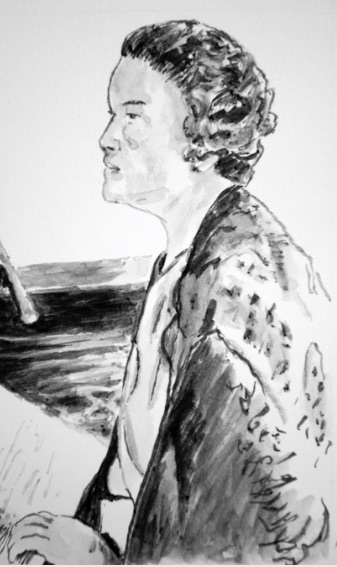 Today (April 4) is the 134th birthday of American pianist and composer Mary Howe.
An incredibly prolific composer, Howe was fortunate to be born into a wealthy and supportive family.  After receiving piano lessons from an early age, Howe was performing professionally by age 18.  She completed formal study in composition at Peabody Conservatory, and was also a pupil of Nadia Boulanger.
Her oeuvre includes works for large ensembles  (chorus and orchestra), as well as chamber ensembles (solo voice and piano).  Though she received great praise throughout her lifetime for her works, many of her pieces remain unpublished.
Her papers, including manuscripts of published and unpublished works, are held at the New York Public Library Archives.
Listen below to two works for orchestra, Stars and Sand:

Don't forget to download the April WPA Calendar!