By Liane Curtis
Our new edition of Amy Beach's concert aria "Jephthah's Daughter" was premiered last week.  The edition is part of our project to make high-quality, engraved critical editions available for ALL of Beach's music.  We knew that "Jephthah's Daughter" was certainly a rarity, but as we examined the history of the work further (drawing on the thesis by C.E. Aaron) we discovered that there is no evidence of the orchestral version having ever been performed!  Thus, in 2021, the premiere of the full version of Beach's 1903 work took place, with the New England Philharmonic, led by conductor Adam Kerry Boyles with soprano soloist Sarah Pelletier.
We (Women's Philharmonic Advocacy, with Director of Publications Chris A Trotman) started publishing of Beach's music in order to celebrate her 150th birth anniversary in 2017.  Our first project was Beach's Symphony op. 32 ("Gaelic").  The score of this work was engraved and published in 1896, at the time of its premiere, however the parts in use for performance before 2017 still were photocopies of the hand-copied materials from the late 19th century. A critical edition (based on consideration of all the surviving source materials) vastly improved all the performance materials, facilitating the programming of the work.  Our edition has been used in U.S. concerts from Alaska to Florida (and also Iceland, Sweden and Scotland) with orchestras including the Michigan Philharmonic, the Minnesota Orchestra, and (most recently) the Seattle Symphony.
"Jephthah's Daughter" somehow never got traction in the composer's lifetime, or thereafter, until now.  It was not a commission, meaning it was not written for a particular performer who was planning to bring it to life.  Further, due to the vicissitudes of WWI, the score was lost for 15 years (1914-1929).  (See the summary here). Beach herself translated the French text by C.L. Mollevaut, demonstrating her commitment to the story of a daughter sacrificed because of her father's hasty and arbitrary promise. For Amy, her husband (slightly older than her own father) was certainly a father figure, and his decisions – to curtail his young wife's performing career, and, while encouraging her as a composer, refusing to provide her with professional instruction in the subject – can be seen as arbitrary sacrifices, resulting in her personal empathy with the text.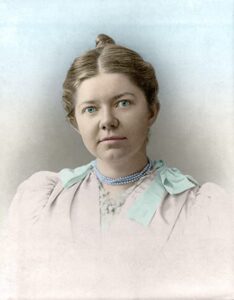 So we are thrilled that our edition of this work received a stellar premiere, one that will launch it into the mainstream.
A.Z. Madonna in the Boston Globe writes  Introducing the piece from the podium … Boyles said he hoped the performance would "lend the piece some legs." Together with soprano Sarah Pelletier, he and the NEP made a strong case for why it deserves wings…. the orchestra readily rendered Beach's vibrant chromatic landscape, and [Conductor] Boyles dialed up the intensity in tandem with the soloist. …  now that the full version has been dusted off, the time seems right for a revival.
Mark DeVoto, in the Boston Musical Intelligencer:  Beach's lamentation, is a valuable rediscovery … and a worthy addition to the orchestral voice repertory. The harmonic idiom is G minor-major but smooth, in a post-Parsifal pre-Delius chromaticism that is more masterly than any of Beach's New England contemporaries …
And in the Boston Classical Review, Aaron Keebaugh: Beach's 12-minute work resonates with a powerful expressive intensity, much greater than the more restrained style familiar in her many songs…. The soaring yet punishing vocal part, underscored by dark string and wind lines, project a range of emotions to stunning operatic effect. Soprano Sara Pelletier captured every sensation created by the character's dilemma—her dark voice conveying fear, sorrow, anger, and reluctant acceptance of fate. Boyles … led the orchestra in a reading marked by soulful conviction.
We hope that this performance will be the first of many, and that it will expand our understanding of Beach's vast artistic achievement!