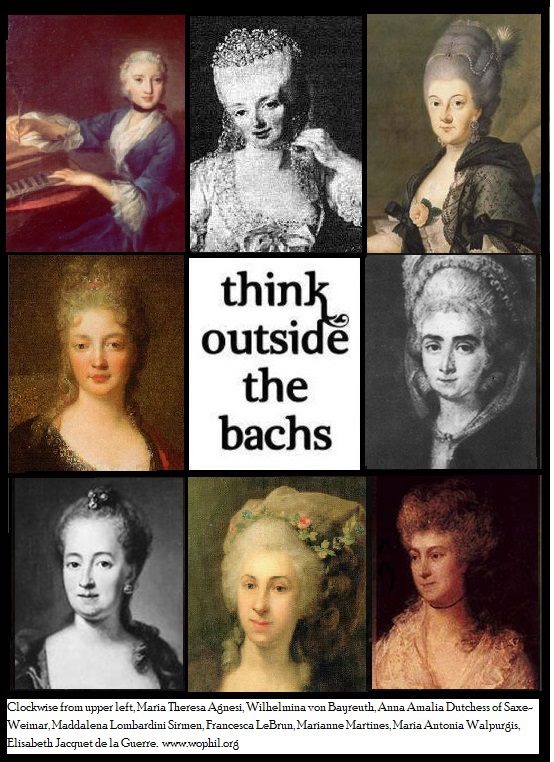 Orchestras across the country are beginning to announce programming for the 2016-2017 season – and we couldn't be more THRILLED about the coming concerts!
The top ensembles from across the country have finally decided to eschew the typical classical fare of more Beethoven and Mozart than you can shake a stick at, and instead are featuring works representative of the full range and diversity in the history of music.
The Chicago Symphony Orchestra will be featuring the works of Florence Price throughout the season – which is only fitting as Chicago first premiered Price's Symphony No. 1 in 1933.
The Boston Symphony will also be performing some of the works that they originally premiered – including Amy Beach's Gaelic Symphony.  Perhaps most notable, however, is Margaret Ruthven Lang's Dramatic Overture – thought to be destroyed by the composer – which was recently discovered among some private papers of the eccentric art collector, Isabella Stewart Gardner!  The New York Philharmonic's season will showcase the orchestral works of Ellen Taaffe Zwilich, starting off with Symphony No. 1 (the first work by a woman composer to be awarded the Pulitzer Prize for music), as well as Amy Beach's concert aria, Eilende Wolken, Segler die Lüfte, which the NYP commissioned from Beach in 1892. Romanian soprano Angela Gheorghiu, long a champion of Beach's works, will be the soloist.
The San Francisco Symphony, finally conscious of the charges of "misogyny" that swirled around their past exclusion of works by women, launches their season with a concert version of Ethel Smyth's great opera "The Wreckers."  Music Director Michael Tilson Thomas enthused, "I've long been a closeted lover of Smyth's music, so this season we are just coming OUT with it!  After all, Smyth represents the "L" and the "B" of the GLBTQ community that San Francisco is so famed for – that fact, combined with the social justice theme of the story of "The Wreckers" means that a performance of this moving and powerful opera is long overdue here!"
Other composers to listen for this coming season are Louise Farrenc, Grażyna Bacewicz, Vítězslava Kaprálová, Margaret Bonds, Julia Perry, Mary Howe, and Maria Teresa Agnesi – not to mention the partnerships that are being established with both mature and up-and-coming composers.
Even more heartening is the way that today's top soloists are discovering and embracing new repertoire.  I cannot wait to hear Lang Lang perform Clara Schumann's Piano Concerto with the Cleveland Orchestra!
What a fantastic, innovative, progressive, and invigorating season to look forward to!