Last week audiences in Bethlehem, Pennsylvania were treated to a new edition of Amy Beach's Mass.  This weekend there are two opportunities to enjoy Beach's Symphony – a great way to continue the celebrations of her sesquicentennial!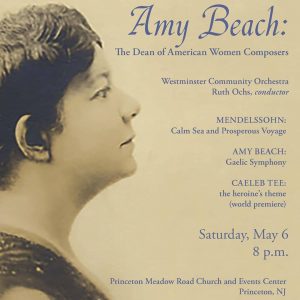 The first opportunity is on Saturday, May 6, the Westminster Community Orchestra in Princeton, NJ, will perform Beach's Gaelic Symphony under the baton of Ruth Ochs.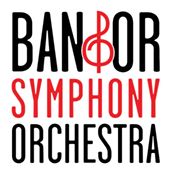 The Bangor Symphony Orchestra is performing a concert titled Celebrating Women on Sunday, May 7 – and including not only Beach's Symphony, but also Fanny Mendelssohn Hensel's Overture in C.  Find out more about the concert, which closes the Symphony's 121st season, here.
Be sure to also listen in to WPA President Liane Curtis in a conversation with Rachel Katz of WWFM about Beach's work and this celebration year!  Hear the full conversation on the WWFM website.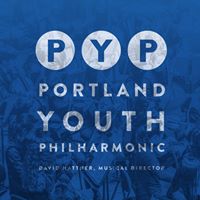 Also this weekend, the Portland Youth Philharmonic in Portland, Oregon gives the World Premiere performance of Ikarus Among the Stars by Debra Kaye on Sunday, May 7.  The work was commissioned by the PYP in memory of Benjamin Yaphet Klatchko, who was a violist in the ensemble before his untimely death in 2015.  Learn more about the concert, and this work, here.