We are looking forward to another great weekend of concerts supported by WPA Performance Grants!

Today, Friday March 11, the Flagstaff Symphony Orchestra will open their concert with Stars by American composer and pianist Mary Howe.  A prolific composer, Howe composed large and small works, many of which were published in her lifetime.  Learn more about tonight's concert here!
On Sunday, March 13, the Princeton Symphony will present a new work by Caroline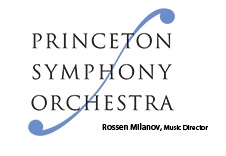 Shaw.  Lo for violin and orchestra was co-commissed by the Princeton Orchestra, and this performance will feature the composer as soloist.  More information and tickets are available here and read the program notes online.  Shaw will also be doing a talk – which is free and open to the public – on her work on Saturday, March 12, at the Arts Council of Princeton.
Congratulations to these WPA Performance Grant winners – and best of luck for your weekend of performances!