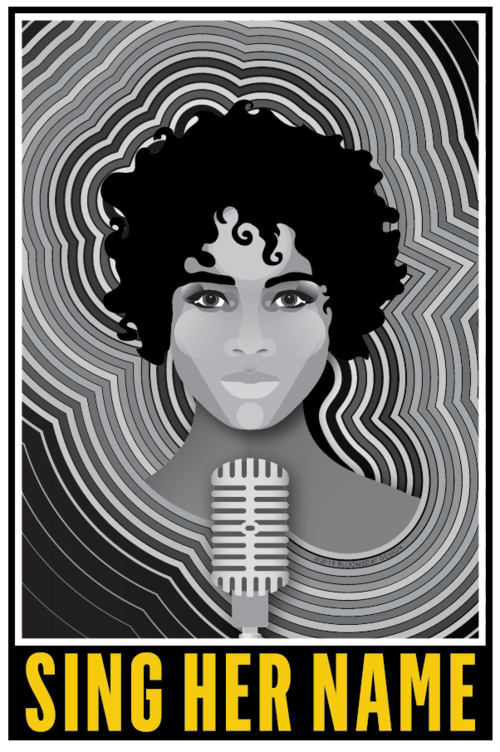 The message and importance of the #BlackLivesMatter movement becomes increasingly more relevant with each new day, and each new and horrific tragedy – like the police shootings of Alton Sterling in Baton Rouge and Philando Castile in Minneapolis that occurred in the last several days.
The Dream Unfinished is an activist orchestra based in NYC that works to continue to bring light to the continued and systemic racism that continues to persist, and is an opportunity for classical musicians to stand with activists in the #BlackLivesMatter movement.
The first event was held in 2015, commemorating the one year anniversary of the death of Eric Garner.  After an amazing response throughout the classical music community, the 2016 season was planned to honor Sandra Bland and to serve as a tribute to black women impacted by racial injustice and women activists working for a better world.  The series, which incorporates multiple events, including a chamber series and several lectures, is entitled Sing Her Name.
The series will culminate with the main event on Wednesday July 13, when The Dream Unfinished will  remember the one year anniversary of the death of  Sandra Bland.
From The Dream Unfinished website:
The 2016 Season, Sing Her Name, concert series is open to the public and will exclusively program chamber works of under-performed composers such as Florence Price and Ethel Smyth. By performing the works of female and minority composers; presenting works by living composers such as Jessie Montgomery; and inviting audiences into panel discussions with participating musicians alongside activists from The Center for Constitutional Rights and Black Women's Blueprint; these concerts are intended to raise awareness for the women involved in Black Lives Matter, and to engage communities with the question of how we can better support activists' ongoing work in the movement.
In a time of tragedy, discord, and uncertainty about what lies ahead, I find hope and inspiration in the work of the The Dream Unfinished and the new path that is being forged to not only for more representation of women and people of color in classical music, but also in the continued relevance and connection of music and the arts to the world we live in.
Tickets for Wednesday's event are available through Eventbrite – with proceeds of the concert supporting Black Women's Blueprint and the Center for Constitutional Rights.  For those of us who are unable to attend, but feel moved to be a part of the amazing work being done by this activist orchestra, I encourage you to consider contributing to the Indiegogo Campaign. More information about the campaign below: