Applications for our Grant Program are open, and we have extended the deadline to Nov. 15!
We realize that that our revised program is unconventional, proposing channels of communication between your artistic planners and the experts on our Board.  But we believe the process of programming needs to be renovated to support the systemic change needed to make orchestras more fully equitable and welcoming artistic institutions.
Among the responses we've received are these two different ones  (1)  "Our Music Director makes those artistic decisions, it's their job and they don't want to share it."  AND (2) "Our Board works out those decisions, it's already complicated enough."
To which we respond:  (1) "We think it's important that the MD listen to other input!  Effective change can't happen in isolation!"  and (2) "Don't worry, we won't make it more complicated!"
IT'S HAPPENING!  First Performance of Helen Hagan's Piano Concerto with Orchestra in modern times!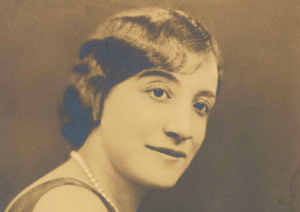 Helen Hagan was the first Black woman to graduate from Yale University's School of Music (in 1912), and the first Black woman to have an orchestral work performed by an orchestra. The Yale Philharmonia brings her one known composition, her Piano Concerto, to life next week, Friday Oct. 21! (free for students, but tickets necessary)
The Concerto survived only in a two-piano version, which has been orchestrated by alumni composer Soomin Kim.  The soloist is the illustrious Samantha Ege.  Kim and Ege discuss the work at noon the previous day.  Hagan was re-discovered in the last several years, and awareness of her is emphasizing the importance of Black artistic community and providing context for later composers such as Florence B. Price.
Led by Principal Conductor Peter Oundjian, the program also includes Gustav Mahler's First Symphony and music by Ralph Vaughan Williams with oboist Soo Min Ha.