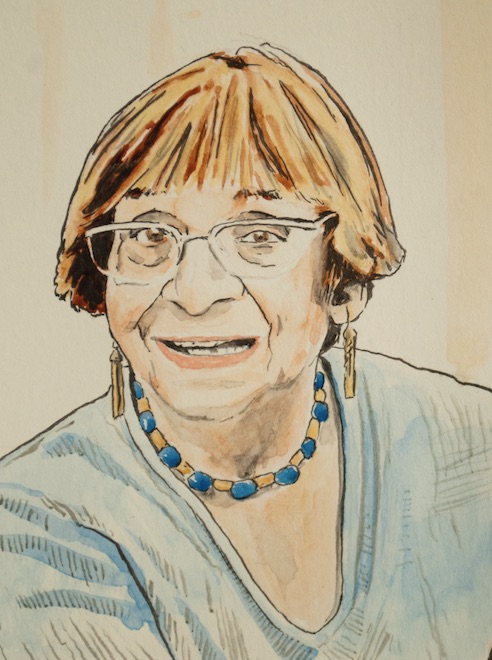 It is with great sadness that we share the news of Ursula Mamlok's death.
Born in Germany in 1923, Mamlok and her family fled the Nazis to Ecuador when she was only 17.  She received a scholarship to study at the Mannes School of Music in New York City.  Her compositional style included use of serialism and experimentation with tone color.  Throughout her career Mamlok taught composition at Temple University, New York University, and the Manhattan School of Music.
In 2006 she moved back to Berlin, the city of her birth, which is where she passed on May 4 at age 93.  More information about her life, career, and compositions can be found at her website.
Remembrances are beginning to be shared across the classical music community.  Be sure to read Christian Carey's thoughts at Sequenza21.
Many of her recordings are available through Bridge Records, that has a 5 disc compilation available here.
Listen below to a conversation with Mamlok prior to the performance of her Concerto for Oboe and Chamber Orchestra: