Welcome to our Publications page, launched in 2017 as we celebrated the 150th anniversary of Amy Beach's birth.  Our Amy Beach publications are listed on the Amy Beach website.
Our Director of Music Publications and Editor-in-Chief of the Amy Beach Project, Chris A. Trotman, is responsible for the editing and engraving of our Beach editions.  He has also orchestrated several works to promote their wider performance.  The revised editions were carefully edited using manuscript sources and are complete with editorial documents, such as a preface, editorial policy, list of sources and critical report. Furthermore, the Amy Beach Project is working in cooperation with the executor of Amy Beach's estate, The MacDowell Colony.
---
In addition to our Amy Beach Series, we also have available editions of the music of Elfrida Andrée, Marion Bauer, Rebecca Clarke and Vítězslava Kaprálová. The editions are listed below alphabetically by composer, followed by title and including each work's editor/orchestrator: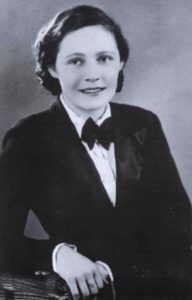 Vítězslava Kaprálová, Partita for Piano and Strings, reduced for 2 pianos – solo piano and piano accompaniment (orchestral reduction) by Chris A. Trotman. You may find the original Partita publication through the Czech Radio publisher here.