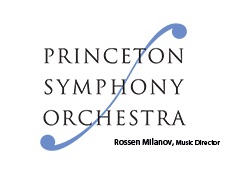 The 2015-2016 orchestral season is already upon us!  As we get caught up with the season offerings and who is, and who isn't, programming works by women this season, let's start off with a bang – the Princeton Symphony Orchestra is featuring at least one work by a woman composer in four out of five concerts this season.
That they chose to celebrate their 35th anniversary season reflecting on the works of women, even going so far as to include the byline "Celebrating the Creativity of Women", is a positive indication of a change in the way the the artistic administration will handle programming in the future.
The season will include works by Anna Clyne (The Seamstress for Violin and Orchestra), Jing Jing Luo (Tsao Shu), Caroline Shaw (Lo for Violin and Orchestra – featuring the composer), and the premiere of a new work by Sarah Kirkland Snider.  All of these works appear alongside what is otherwise an unremarkable selection of historic works from The Canon.  I hope that as the Princeton Symphony continues to include a wide range of creative works in future seasons they continue to broaden their repertoire by including works by historic women as well.
Find out more about the Princeton Symphony season offerings here.