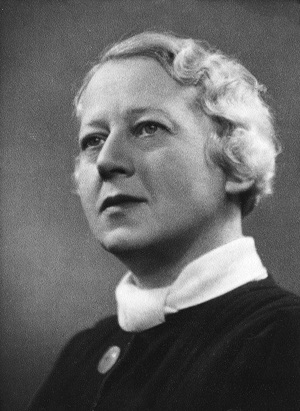 This week we recognize the work of Norwegian writer, music critic, social activist, and composer Pauline Hall (1890-1969).
She studied in Oslo and later in Paris.  Hall was known for her harsh criticism of dilettantism and her advocacy for modern music.  She made her  compositional debut in 1917 in Oslo with a concert comprised entirely of her works.  Hall was strongly influenced by French impressionism and literature, in stark contrast to the national romanticism that existed in Norway at the time.
Her oeuvre includes chamber works, theater and film music, vocal works, and orchestral works, with her Verlaine Suite (1929) being one of the most acclaimed.
Hall's commitment to new music led her to found Ny Musikk, the Norwegian section of the International Society for Contemporary Music in 1938; she also served as the chairwoman.  Her works are still published, but tragically underperformed.
Read an interview with Hall in Musik und Gender im Internet – and have a listen to some of her works below!