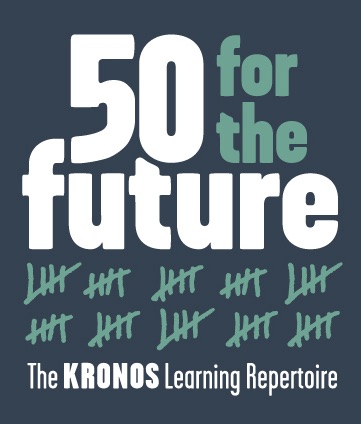 The Kronos Quartet has announced an exciting new project titled Fifty for the Future.  From the Kronos Quartet website:
Kronos' Fifty for the Future is commissioning a collection of 50 new works – 10 per year for five years – devoted to the most contemporary approaches to the string quartet, designed expressly for the training of students and emerging professionals. The works will be commissioned from an eclectic group of composers – 25 men and 25 women – and the collection will represent the truly globe-spanning state of the art of the string quartet in the 21st century.
I am deeply excited about this project, not only for the demonstrated commitment to hearing a range of voices in the composers chosen, but also in making the scores accessible to students, performers, and educators.
Works by the first 10 composers are now available on the Kronos Quartet website – including scores, parts and recordings for works by: Franghiz Ali-Zadeh (Azerbaijan/Germany), Rhiannon Giddens (USA), Tanya Tagaq (Canada), Aleksandra Vrebalov (Serbia/USA), and Wu Man (China/USA).
Composers for the second year have already been announced, and include Laurie Anderson (USA), Nicole Lizee (Canada), Anna Meredith (UK), Kala Ramnath (India/USA), and Karin Rehnqvist (Sweden).
The story was also covered by NPR's Weekend Edition.  Read the story online, or listen here: