Remembering Dr. Nancy B. Reich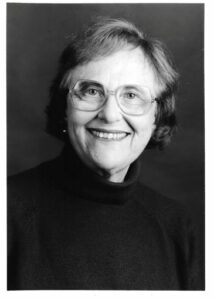 On January 31, 2019, renowned musicologist Dr. Nancy B. Reich passed away at the age of 94.  Her extensive obituary is available via the New York Times.  Dr. Reich was a tremendous advocate for music by women, and particularly a champion of pianist/composer Clara Schumann.
Her daughter Susanne Reich suggested in her late mother's obituary the opportunity for people to donate to Women's Philharmonic Advocacy in Nancy Reich's memory.  You may donate to our organization, which also advocates for women in music, by clicking the PayPal link below.
Thank you very much for your generous gift in Dr. Reich's memory!