There are so many great concerts happening each weekend!  Here are a few highlights for the end of September:
The Chattanooga Symphony and Opera, winner of a 2015 WPA Performance Grant, opened their season with Joan Tower's Fanfare for the Uncommon Woman No. 2 on September 22.
The New England Conservatory, one of the premiere music schools in the United States, included Anna Clyne's Night Ferry in the NEC Philharmonie's performance on September 28.
And there is more to come!  This weekend will see two concerts that shouldn't be missed: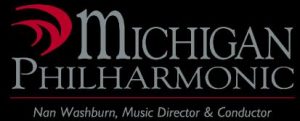 The Michigan Philharmonic, led by Nan Washburn, has committed to performing at least one work by a woman composer in each concert this season.  The first event is October 8, with Katherine Hoover's Four Winds Flute Concerto featuring flautist Amy Porter.

On October 9 the Chicago Composers Orchestra, winner of a 2015 Performance Grant, will be performing at the Ear Taxi Festival, giving the world premiere two new works – Olivia Block's Lazarus and Kathleen Ginther's Lake Effect.  Find out more here.
Have a listen to some of the above mentioned works, and other music by these composers, below:
Already so many exciting concerts happening this season – and many, many more to come!  Be sure to follow the blog, and subscribe to the WPA Newsletter, to stay up to date with all of the concerts to come.  There is also still time to apply for a WPA Performance Grant in the Fall 2016 grant cycle – application deadline is October 14.  Learn more about the grant , discover repertoire suggestions, and apply online here.