News and music to start your week!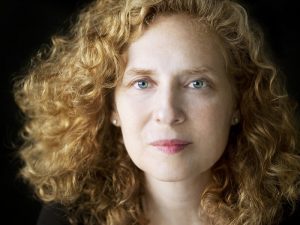 Congratulations to composer Julia Wolfe for being named the Musical America 2019 Composer of the Year!  NewMusicBox has more winners.  And those not familiar with Wolfe can learn more about the composer, and her Pulitzer Prize winning work, at NPR here or listen in below:
Quartz at Work looks at the gender divide among symphony musicians – and why it matters.  Though, as many in the industry like to profess, changes are being made, there is still a stark lack of women, and systematic bias against women, in certain sections of the orchestra.  Read on here.
Dallas Symphony Orchestra has announced the appointment of a new Principal Guest Conductor: Gemma New.  Ms. New will be the first woman to hold the position at the DSO.  Dallas News has the story.
We catch up with important reading on NewMusicBox —  composer Sarah Kirkland Snider's "Candy Floss and Merry-Go-Rounds: Female Composers, Gendered Language, and Emotion" addresses the expectations and evaluations of music by women that continue to be distinctly different from those for men composers.  Snider also mentions the lack of support in the mostly-men environment of academia, where even the historic composers she had grown up loving "suddenly now just seemed like a club of men that never would have let me in…. It was a strange feeling of betrayal."  We are always advocating for the recognition of women composers of the past, and appreciate this statement that their presence as part of music history can help young composers who seek to solidify their own identities.
What are you reading? What are you listening to?  Let us know at [email protected].