News and music to start your week!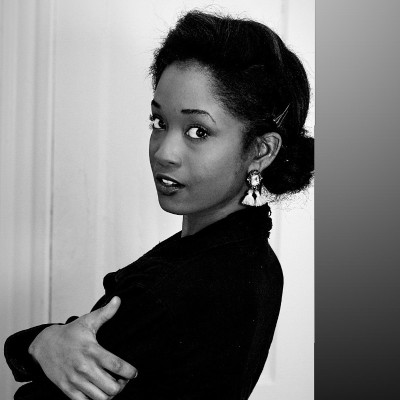 Read about the work of Boston based composer Mason Bynes, pictured above, who is using her work to give voice to others. From The Scope:
As a Black, female composer, Bynes examines the idea of composing and creating music with a calculated ear and swift mind, always thinking about how best to represent her clients while straying away from the historically transactional behavior of composers. Where the narrative of Western musical composition has long been accompanied by a white, male face and pieces written for the composer's pure enjoyment, Bynes is aiming to change that narrative.
Still in the Halloween Spirit?  WBUR shares music from Boston based composer Maria Finkelmeier who collaborated on a multimedia project to share the life and work of Lafcadio Hearn, who is famous for bringing Japanese ghost stories to the West.
The Fort Worth Report talks to conductor Anna Skryleva about her work in the field of music.  The article specifically calls out the gender imbalance in the field of conducting, specifically.  As well as highlighting the problem, the article points to the forward motion that is taking place, if only in small steps, in the classical music community today.
After the rise of the Taliban, the Afghan Women's Orchestra was forced into exile.  But recent reports show that the ensemble has regrouped and is playing again.  Read more at Yahoo News.
Be sure to let us know what you are listening to and what we missed!  [email protected]