News and music to start your week!  Happy Martin Luther King Day!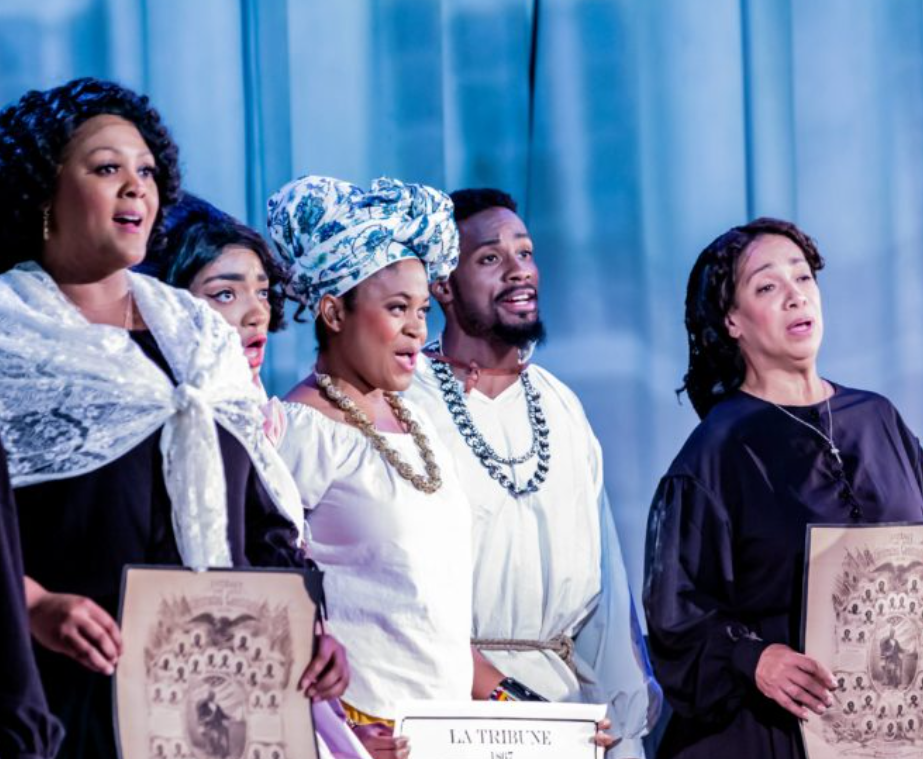 To commemorate their 10th anniversary, OperaCréole has planned "A celebration of Black Women in classical music and civil rights, from Ida B. Wells to Kamala Harris."  Unfortunately the concert date is "TBD" due to Covid, but it is an inspiration to read about the planned event (here at the New Orleans Gambit) and also to enjoy examples of their previous work on YouTube (search OperaCréole and their founder Giovanna Joseph)
Congratulations go to composer Angélica Negrón, pictured, who was named the 2022 Greenfield Prize.  The award includes a $30,000 commission and a six-week residency at the Hermitage Artist Retreat.  Sarasota Magazine has the full story.
Glyndebourne will open 2022 with a new children's opera from an all-female composing team.  The four composers (Anna Appleby, Ninfea Cruttwell-Reade, Cecilia Livingston, and Ailie Robertson) are participants of Balancing the Score, a development program set up by Gyndebourne to address the underrepresentation of women composers in classical music.  Read on about the new work, Pay the Piper, at Sussex Express.  And, as we've mentioned before, Glyndebourne will be performing Ethel Smyth's The Wreckers!
The Toronto Star speaks with Canadian conductor Keri-Lynn Wilson about her work, and why she doesn't like being asked the "woman conductor" question.
We are excited to learn that the St. Louis Symphony has created a new position: vice president of external affairs and equity, diversity, and inclusion.  Yolanda Alovor has been named the first bearer of the title, reported by the St. Louis Business Journal.  Looking forward to seeing what the future brings with such leadership in place!
And Laura Karpman spoke to Variety about her work composing for the Marvel universe – it was just announced that she will compose for the upcoming film "The Marvels" due to be released in 2023.
A new work by Judith Shatin, Respecting the First (Amendment), will be available for streaming on-demand (offered as a public gift) from January 15-February 15 2022. Commissioned by The San José Chamber Orchestra for string orchestra and electronics, with readings from and about The First Amendment, it was scheduled to be performed in March 2020, but instead it was recorded remotely, with an animated video by Jonah Tobias. The video performance (available on Vimeo) is preceded by a discussion with Shatin, Tobias, and conductor Barbara Day Turner.
We always enjoy hearing from our readers!  [email protected]