Louise Talma (1906-1995) was born in France but lived and worked in New York for most of her life. She studied at Juilliard, as well as New York University, Columbia University, and with Nadia Boulanger in Fontainebleau, and spent much time at the MacDowell Colony. Talma also taught at Hunter College, part of the CUNY system.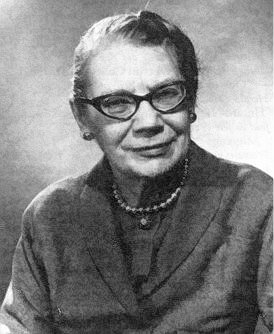 Influenced by the new music happening in her lifetime, as well as her environment, Talma experimented with 12 tone music as well as neoclassical tonalities. Her opera, The Alcestiad, was the first opera by an American woman to be presented by a major opera company in Europe – it premiered at the Frankfurt opera in 1962.
A 1986 interview with Talma can be found here.
Talma's obituary was printed in the New York Times, and her papers are held at the Library of Congress.
Below is an example of her choral writing: