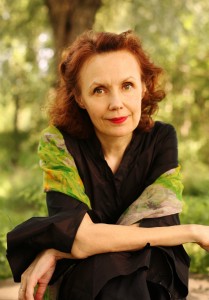 We are well into the summer music festival season—with a festival for every taste and genre. Chamber music enthusiasts look forward in particular to the Marlboro Festival. Established in 1951 in Vermont, some of the most acclaimed musicians gather every summer to explore chamber music together throughout the summer and then provide open rehearsals and three concerts for their devoted audiences. This year the composer in residence is Kaija Saariaho.
This is the second weekend of performances, and on Sunday (July 27th) the 2:30 concert will feature Saariaho's Terra Memoria.  
The final weekend will feature two works by Saariaho, Changing Light and Cloud Trio.