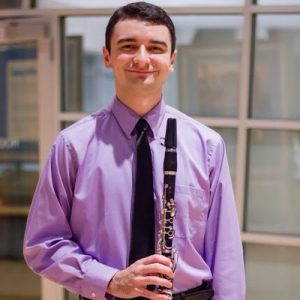 We are happy to welcome guest blogger Timothy Diovanni!  An undergraduate student in musicology at Columbia University, he is also a clarinetist. He writes extensively about New York City's music scene as a columnist at The Columbia Lion and he has his own blog, howeyehearit.wordpress.com.  His fascinating essay on Germaine Tailleferre brings us rich insights by drawing from little-known sources including Tailleferre's own memoir.  The quotes and pictures are from that memoir, collected and annotated by Frédéric Robert and published in the Revue internationale de musique francaise (1986) .

Germaine Tailleferre's Malicious Men: The Harmful Effects of Tailleferre's Father and Husbands on her Life and Career
Eighty-eight Augusts ago, in 1929, Germaine Tailleferre finished composing her Six chansons françaises.  Just two months prior, her husband had threatened to shoot her in the stomach.
…having learned that I was pregnant, he took suddenly to a fit of madness and asked me abruptly to agree to him firing a gunshot at my stomach in order to kill the child. He vowed that it would be nothing, that I would be treated afterwards without pain!  To my horror, he became more and more threatening; he had visibly lost all reason. My only duty was to my safety. I hid in the shrubbery, because this place was deserted and there were no neighbors. I had expected no help; I heard shots.  I reached in time the Grand Hôtel where one of Ralph's friends took me under his protection. (from Tailleferre's memoir,  begun in the 1960s and finished toward the end of her life, as quoted in Kiri Heel's "Trauma and Recovery in Germaine Tailleferre's Six chansons françaises."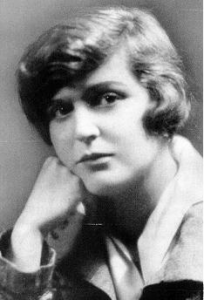 Two days later, she suffered a miscarriage.  The songs can be recognized as Tailleferre's response to this traumatic event, with titles from the set including "No faithfulness…" and "My husband defamed me." These demonstrate how she was discontented with the institution of marriage. Through the composing process, Tailleferre reflected and recovered from her pain. (For a thorough analysis of how the songs functioned in Tailleferre's life, see Heel's "Trauma and Recovery").
My goal is to consider how Tailleferre was impeded by the men closest to her, but first I will give a short synopsis of her career. Germaine Tailleferre (1892-1983) was a French composer best known for her membership in Les Six, a group of musicians who presented concerts and wrote collaborative works in the late 1910s and early 1920s. Pieces from these years include her Ballade pour piano et orchestre (1920, audio link here) and Le Marchand d'oiseaux (1923, audio link here). The latter enjoyed great success: the Ballet Suédois staged it more often than any other ballet by a member of Les Six.
Tailleferre's compositional palette developed post-1930 through her writings for new ensembles and genres. She crafted several operas, such as Il etait un petit Navire (1951) and Du style galant au style méchant (1955), a set of opera buffas. She experimented with serialism in 1957, in Sonate pour clarinette solo (audio link). In 1969, she met Desire Dondeyne, a wind band conductor, and began writing for his ensemble. Works included her Marche Militaire (1976) and Suite Divertimento (1977) (orchestrated by Dondeyne.) Tailleferre loved the wind ensemble's sound. "If I had to redo my life, I would no longer write for another orchestration." Other large-scale creations were her Cantate du Narcisse (1937-1942) for vocal soloists, choir, and orchestra, and Concerto de la fidelite for soprano and orchestra (1982).
Tailleferre produced these compelling works despite the personal abuse that she experienced.  While she got along well with the other members of Les Six, Tailleferre routinely suffered from terrible relationships with the men closest to her. Her father presented constant obstacles to her music education. He always disapproved of her studying and practicing, and once yelled at her that studying music was the same thing as being a prostitute. The harsh quote evidently stuck with Tailleferre, as she remembered it over 50 years later in her memoirs.
Her father's critical outlook towards her music making exemplified how French society reacted to women performing in realms deemed inappropriate or unbecoming. To avoid his rage, Tailleferre had to practice when he was not around. She lived a furtive musical lifestyle, having to sneak out of her own home to attend the Paris Conservatoire. If it wasn't for the support of her sisters or the "tenacity" of her mother who (Tailleferre recalled) made the "perilous decision" to send her to lessons, she would have never studied music.
Tailleferre's father made progress challenging. Tailleferre wrote that she obtained a first prize in solfege with "a lot of difficulty" because of his terrorizing hostility. He calmed somewhat after his friends complimented him for his daughter's award. However, he vowed to withhold financial support for her musical pursuits. To earn money for her studies, Tailleferre gave lessons to younger students. She was 14 years old.
After the heyday of Les Six in the early 1920s, Tailleferre went on several concert tours to America. On one trip in 1926, she met and married the caricaturist Ralph Barton. She was attracted by his "irresistible charm" and practically-flawless French accent. Married life, however, revealed Barton's true disposition – one of selfishness. Because of his insomnia, Barton forced Tailleferre to compose on a silent keyboard. In so doing, he robbed Tailleferre of her opportunity to experience and create music.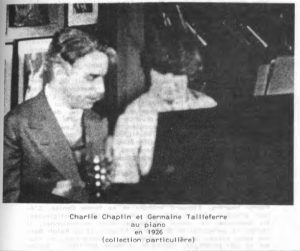 Barton was jealous of the attention his composer wife received and obstructed her compositional career. When Charlie Chaplin, a friend of Barton's, asked Tailleferre to travel to Hollywood to compose music for The Circus (1928), Barton refused to let Tailleferre go. He preferred that she remain in New York to cook French food for him. She later lamented, "I had forgotten that a young woman who was married, even to an American, was never free."
 Barton's commandeering even inhibited a potential performance by German orchestras. In a March 1926 correspondence, nine months before her marriage to Barton, Tailleferre wrote to Nicolas Slonimsky, Serge Koussevitzky's secretary, that she intended to have her Ballade pour piano et orchestre (1920) shown to conductors Klemperer and Furtwängler. Having the Ballade played under the baton of these prominent German conductors would have no doubt positively influenced her career. However, a performance never materialized. It can be hypothesized that Barton's control over Tailleferre and his discouragement of her writing dissuaded her from showing her music to these conductors. Tailleferre's personal life therefore infringed upon her compositional success.
After ending her nightmarish marriage to Barton, Tailleferre resumed her musical life "with joy." In 1930 she soloed in her Concerto pour piano et orchestre (1924) for a concert that marked the tenth anniversary of Les Six. She remarked that the night "was enough to erase the memory of my misfortunes."
At the same time, she began to feel a strong desire to have a child. But, she did not want to lose the "freedom of a young woman;" she asserted that "I entirely refused marriage; the experience that I went through sufficed to discourage me forever." Unfortunately for Tailleferre, she did not uphold her resolution. Two years later, in 1932, Tailleferre married Jean Lageat, a young French lawyer, "beautiful and romantic."
The destructiveness of Tailleferre's first marriage resumed in the second. Lageat beat both Tailleferre and their daughter — Françoise, born in 1931 — and threw ink all over her manuscripts. "I worked in tears, in the middle of scenes of incredible violence."  
Lageat became ill with tuberculosis in 1934 and was forced to relocate to a sanatorium in Leysin, Switzerland. Tailleferre accompanied her husband to the hospital, in effect exiling herself from the Paris milieu in which she had established her career and artistic connections. The move therefore decreased her compositional opportunities.
Lageat became more miserable because of his sickness. "I worked in a dreadful atmosphere," Tailleferre remembered. In an interview with Laura Mitgang, Tailleferre illustrated his behavior. While performing sections of Cantate du Narcisse (1937-1942), Tailleferre shouted "Germaine!" to mimic Lageat's calls. Her recollection of Lageat's interruptions demonstrated that he frequently disrupted her concentration. His annoyance became embedded in her memory of the composition.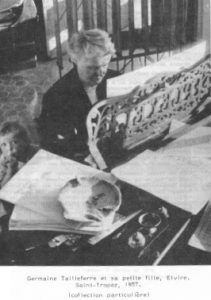 Fortunately for Tailleferre, the marriage ended in divorce in the  early 1950s (around 1951; precise dating is difficult because of source discrepancies). Like Barton and Tailleferre's father, Lageat negatively influenced Tailleferre's compositional process and limited the number of commissions available to her. These men consistently obstructed Tailleferre's career.
It was up to Tailleferre to overcome the challenges that these three presented. Her formidable and compelling output proves that she did so. "I have had a very difficult life, you know. Only I do not like to talk about it. I write happy music as a release."
It is tempting to wonder what would have happened to Tailleferre if she did not have these obstacles in her life. How many more compositional opportunities would she have pursued? If she did have more chances and invitations to write, would more musicians and audiences know her name today? How would Tailleferre's well-being have changed if her father or husbands showed any kind of love, support, care or respect towards her? (not to mention faithfulness: both husbands cheated.)
The point of describing the impact that these men had on Tailleferre's life is to show how her career was hindered. The obstacles that these figures presented was a gender-specific phenomenon, especially in Tailleferre's diminished agency in marriage. On a broader level, researchers can trace how these same challenges hampered other female composers as well.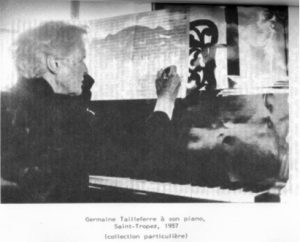 In this reflection, I hoped to demonstrate how a composer has real-life immediacy. Tailleferre is not just an eleven-letter name in a music history textbook, but rather she was a real, living woman who had to negotiate social pressures and overcome tremendous injustices.
In the next post, I will demonstrate how music critics and textbooks negatively shaped Tailleferre's reception, from the time of her early performances to the present-day. Through the tarnished fog, I hope to reshape her image in order to demonstrate that she demands further study, recognition, and respect.