Composer of the Week – Julia Perry
Conductor, violinist, pianist, singer, teacher, composer – this multi-talented woman ushered in a new era of neoclassicism with her wonderful compositions. As the revised edition of her Violin Concerto receives its world premiere in New York later this week, I explore Julia Perry's life and work. Perry was a prolific but underperformed composer, much of her music remains unexplored, and our understanding of her is subject to change as she is studied.  A selection of references and listening materials are provided at the end of this article.
Career
Initially completing a Master's degree at Westminster Choir College, Julia Perry studied at Juilliard School of Music before receiving two Guggenheim fellowships for studying composition abroad, with Nadia Boulanger in Paris and serialist composer Luigi Dallapiccola in Italy. Julia Perry remained in Italy for several years thereafter returning to America in the 60's, where she taught at Florida A & M University and Atlanta University. Unfortunately, in 1971 just as her career reached a zenith she suffered a stroke, leaving her right hand and right side all but paralyzed. Undeterred, Perry learnt to write with her left hand and composed more vociferously until her death in 1979 at just 55.
Musical Style
With a career that encompassed the third quarter of the 20th century, Julia Perry represents the new postmodern era of music. Unlike the previous generation of black American composers like Florence Price and W.G. Still, many of whom used explicit spiritual references in their music and set poems by Langston Hughes, Julia Perry instead sought inspiration from European serialists. Her post-civil rights movement work does utilise black musical idioms however it's a much more abstract, dissonant language.
Compositions
Spirituals and vocal work comprise much of Perry's earlier compositions, including a one act opera The Cask of Amontillado, which premiered at Columbia University in 1954. Her later work, in contrast, is mostly orchestral work, including what is reported to be twelve symphonies — like much of her work these are in need of study and performance editions. Perry's Soul Symphony in 1969 reacts to the civil rights movement by incorporating rhythm and blues, while her Space Symphony may reference the lunar landing and the triumph of space exploration.
Stabat Mater
Perry's first major composition, Sabat Mater, was completed in 1951 during a residency at Tanglewood. Written for contralto and string orchestra, Stabat Mater established Julia Perry's career as a progressive neoclassical composer, receiving various performances in Italy, Germany and the US throughout the 50's. One of the few works published and recorded during Perry's lifetime. Recent champions of the work include The Orchestra Now in New York and AEPEX in Michigan, both of whom performed the work last year, uploading videos to Youtube (listed below). The setting of the text permeates loss and anguish, featuring long drawn out motifs.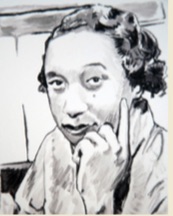 Short Piece for Orchestra
With this piece Julia Perry made history in May of 1965, becoming the first female composer of colour to be performed by the New York Philharmonic. The Turin Symphony in Italy previously premiered Short Piece for Orchestra, while Perry resided in Florence.
The effervescent work, timed at just over 7 minutes, opens with fiery strings and brass dissonance. This leads way to a lyrical section punctuated by bells, finally returning to mirror the volatile opening. The Imperial Philharmonic of Tokyo with conductor William Strickland originally recorded and released the piece on CRI label in 1970, it's since been re-issued digitally and other performances can now be found on Youtube.
Violin Concerto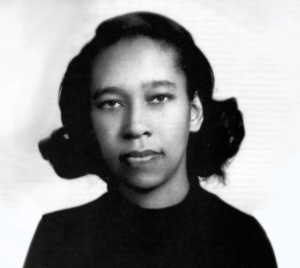 Originally written in 1963, Perry the perfectionist brought out an amended edition in 1968 yet kept revising the score for the next decade. Only in February this year, 60 years after its completion, did the piece finally receive its world premiere, with violinist Roger Zahab and the University of Pittsburgh Symphony Orchestra, performing the 1968 edition. Now though, Curtis Stewart collaborates with the Experiential Orchestra in New York to premiere the 1977 revised edition, maybe the truest expression of the composer's vision. Featuring no fewer than seventeen time changes, this single-movement piece sparkles with vitality, full of improvisatory sections and abstract imagery. The concert is set to be a remarkable affair!
H Commons Online Group
Musicologist Kendra Leonard created an H Commons (Humanities Commons) working group specifically for the study of Julia Perry, she has uploaded dozens of Perry scores including many original manuscripts. The group also contains a solid performance edition score of Soul Symphony, edited by late, great scholar Helen Walker-Hill and Christopher Hahn. Do check out this treasure trove of information.
Concert Details
If you are able to get to New York on Friday, do visit the DiMenna Centre for Classical Music for this thrilling concert, tickets are still available on Eventbrite. Our president Liane Curtis will be attending, so I hope we can update you in our next Monday link round-up on this ground-breaking event!
In the meantime, or if you're like me and cannot make the event, enjoy the recordings and performance materials below and please email us ([email protected]) if you're planning to program any Julia Perry pieces in the future, we'd love to hear from you!
References
Los Angeles Public Library Blog Article: Julia Perry – American Neoclassicist by Alan Westby (2022)
Blackpast.org Article: Julia Amanda Perry by Claudia Sutherland (2013)
Dissertation: A Study of the Lives and Works of Five Black Women Composers in America by Mildred Denby Green (1975). Chapter VI pg 214-255
From Spirituals to Symphonies: African-American Woman Composers and their Music by Helen Walker-Hill (2002, paperback 2007)  (borrow from the Internet Archive here)
Recordings on Youtube
Violin Concerto (1968; performed by Roger Zahab and UPSO February 23rd 2022)
Discussion with scholars, presented by The Lexington Philharmonic
Performance materials
Violin Concerto rental score & parts
Short Piece for Orchestra rental score
Stabat Mater Perusal Score on Issue
H Commons Group (discussion and materials made accessible)