We are thrilled to hear that American composer Julia Wolfe is a 2016 recipient of a MacArthur Genius Grant.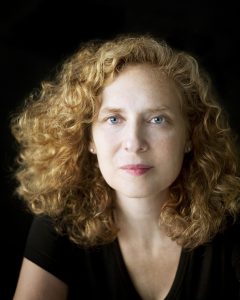 She is only the third women composer to be awarded in the history of the prize.  (The first was Bernice Johnson Reagon, founder of Sweet Honey in the Rock, who won in 1989, and the second was Meredith Monk who on in 1995.)
awards unrestricted fellowships to talented individuals who have shown extraordinary originality and dedication in their creative pursuits and a marked capacity for self-direction.
Awards have been granted to visual artists, scientists, writers, musicians, playwrights, and social activists.  The New Yorker reports that Wolfe is the first "full-time" composer to have received an award since 2003.  (And only 34 composers – including classical, jazz, folk, and popular music – have ever won.)
The unrestricted funds ($625,000 divided over five years) will give all recipients a chance to pursue new, and large, projects without the funding pitfalls that often befall creative thinkers of all stripes.
In a phone interview with NPR, Wolfe said:
"It's definitely still sinking in," Wolfe told NPR in a telephone interview Thursday morning from her home studio in New York. "What does one do with a sudden windfall?"

"It can allow for a little more time to breathe and think," she says. "It definitely opens up the possibility of dreaming of about things that I might not have dreamt about. It's a little vague right now, but it's all good."
NPR also shared the topic of Wolfe's next large project:
Her next major project, commissioned by the New York Philharmonic, will debut during the orchestra's 2018-19 season. It is a large-scale piece for orchestra and women's choir, inspired by the garment industry in New York City in the early 20th century and the women who labored in that business.
(Read the full NPR story here.)
This forthcoming piece has the potential to be incredibly powerful, and incredibly important in documenting and remembering the history that is often neglected.  These are the works, and the stories, that Wolfe excels in telling, as demonstrated by her last major work, Anthracite Fields, which won the 2015 Pulitzer Prize in Music.  (Read the New York Times article about that award here.)
Hear from the composer, herself, about her inspirations, influences, and music:
Be sure to also read the full piece at The New Yorker, which discusses Wolfe's early career and the relationship with co-founders of Bang on a Can, and how she navigated a male-dominated field and overcame obstacles to achieve her success.  And what tremendous successes – and certainly more to come!