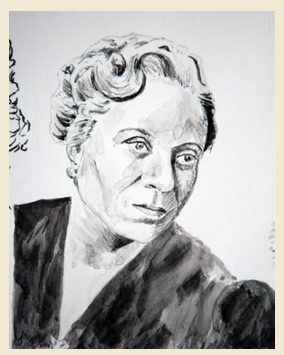 Today (April 9) is the 129th birthday of American composer Florence Price (1887-1953).
Born in Little Rock, Arkansas, Price demonstrated music aptitude from an early age and earned the rare opportunity to study composition with George Chadwick at the New England Conservatory.  She eventually settled in Chicago where she began to compose prolifically, have her works published, and make important connections – including developing friendships with Marian Anderson and Langston Hughes.
Her musical language is based in European traditions, but often includes elements of black spirituals or folk traditions.  She was the first black woman to achieve recognition for her orchestral compositions – but also composed for piano, organ, and voice.  Though well regarded in her lifetime, her music fell into obscurity after her death.
Listen below to her Symphony in E Minor.   It was premiered by the Chicago Symphony Orchestra in 1933, becaming the first composition by a black woman to be performed by a major orchestra:
Keep up with important birthdays!  Download the free WPA calendar!