One of the greatest living Chinese composers, this month I'm thrilled to illuminate the brilliant work of Chen Yi. With a list of commissions from practically every major classical ensemble and a resumé of performances that circumvent the globe, Chen Yi is one of our most important musical voices. In this, the beginning of her 70th birthday year, I celebrate her extraordinary music and life.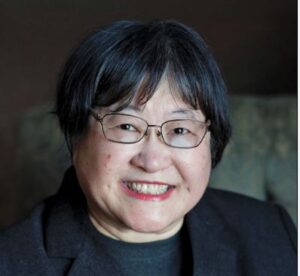 Career
Starting her musical youth as a violinist before becoming concertmaster of the Beijing Opera Troupe at 17, Chen Yi formed part of the famed Class of '78, the first generation of students to attend Beijing's Central Conservatory of Music after the Cultural Revolution in China. In a class that included composers Tan Dun, Bright Sheng and Zhou Long, Chen Yi made history as the first woman in China to graduate with a master's degree in composition. Chen Yi later moved to the States and completed a DMA at Columbia University. During the 90's, Chen Yi served as composer in residence for Chanticleer vocal ensemble and The Women's Philharmonic; the latter culminated in a wonderful portrait album of Chen's music, available to buy. In addition to her composing, since 1998 Chen Yi has worked as a composition professor at University of Missouri, Kansas City, she also serves as an advisor on several boards and many view her as a great inspiration.
Musical Style
Renowned for her distinctive blend of Western classical with Chinese folk music, Chen Yi's compositions represent an exquisite synthesis between two art forms from opposite sides of the world. Often using Western instruments to mimic the sound of traditional Chinese instruments, Chen Yi also frequently underpins her work with Chinese folksong, particularly the Baban theme, used in her Piano Concerto in 1992 and flute concerto, The Golden, in 1997.
Viola Concerto
Composed as her graduation piece in 1983, Chen Yi's Viola Concerto marked not only the emergence of a powerful new voice in classical music, but also the first viola concerto written by a Chinese composer. The subtitle Xian Shi reveals Chen's deep connection to her past, as it is the name of the folk music in her mother's hometown. In this concerto, Chen uses the viola to mimic the sound of the Chinese yehu (a two stringed fiddle found in the same region). After a vivacious opening it moves into a wonderfully expressive cadenza section, a delicious and dreamy viola melody floats above the orchestra before returning to a fast and furious close. The Boston Modern Orchestra Project recorded the work in 2019.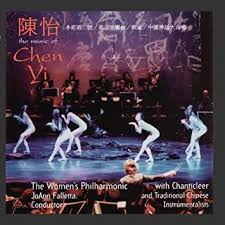 Symphony No. 2
Commissioned by The Women's Philharmonic in 1993 as part of her residency, Chen Yi wrote this one movement work in memoriam to her recently departed father.Resounding of metamorphosis, the piece represents a deep introspection on grief and the complex nature of our civilisation. Utilising the luogu dianzi style of Beijing opera percussion, Chen Yi gives us an intense post tonal meditation, sparkling with epiphanies. The Women's Philharmonic recorded the piece in 1998 with JoAnn Falletta conducting, listen on Youtube here.
Pearl River Overture
In 2018 Guangzhou Symphony Orchestra and the municipal government commissioned Chen Yi, herself a native of Guangzhou City, to write a piece for the 40th anniversary of China's reform, a work celebrating Guangzhou, its people and culture. Named after the Pearl River which runs through the region, Pearl River Overture dazzles with joy and patriotism. Chen Yi uses two Guangzhou folk songs, Dragon Boat Race and Drought Thunder, to great effect here, symbolising hope and advancement for the city.
70th anniversary year
In April Chen Yi will turn 70, a milestone that deserves a great celebration for a truly remarkable composer. At the moment I cannot find a single concert dedicated to Chen Yi, which is disturbing when one considers how many concerts have been devoted to white male composers like John Adams, Harrison Birtwhistle, John Harbison and John Williams' various anniversaries. We are keen to hear about any Chen Yi music you are programming or planning to program this coming year, please do get in touch!   [email protected]
Women's Philharmonic Advocacy is proud and happy to have Chen Yi as a hardworking member of our Board!
References
Dissertation: Recurrence as Identity in Chen Yi's Music by Wong Hoi Yan, 2007
Album Booklet: Chen Yi – Concertos for String Instruments by Boston Modern Orchestra Project, 2018
Website: Pearl River Overture debuts at Xinghai Concert Hall
Book: Chen Yi by Leta E Miller & J. Michele Edwards, Univ. of Illinois Press, 2020
Performance Materials
Viola Concerto Xian Shi — Buy score & parts
Symphony No. 2 browse on Issuu
Pearl River Overture rental score & parts
Publisher: Theodore Presser – List of Published Orchestral Works