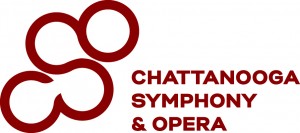 The Chattanooga Symphony & Opera, winner of a 2014 Performance Grant, will be presenting Jennifer Higdon's Violin Concerto on Thursday, March 12.
The Chattanoogan has an article about the performance.  Truly unique to this concert is the work of concertmaster Holly Mulcahy, soloist in the concerto, asked a local bartender to create a cocktail based on the work:
Ms. Mulcahy states, "I began talking with one of the bartenders and wondered aloud if he thought he could capture the essence of a violin concerto in a cocktail. My goal was to offer the cocktail as a device to explain, entice, and invite people to listen to a newer violin work with an open mind and heart." Nathan Herron listened to the piece and created a cocktail called "The Awakening", which includes Uncle Val's Botanical Gin, St. Germain, Absinthe, egg white, lemon and lime squeezes, and ginger syrup. The cocktail is currently available on Easy Bistro's menu.
Reportedly, Higdon and Mulcahy will be at the Easy Bistro after the concert for to sample the new drink!
More information about the concert, tickets, and program notes is available here.