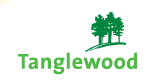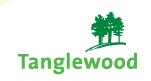 The annual Tanglewood Festival hosts thousands of concert goers each year, drawn to the beautiful scenery and amazing music at the Boston Symphony Orchestra's summer home.  Over the past 75 years, the Tanglewood Music Center has also drawn devotees annually – but as students and faculty, eager to learn, engage, and explore a range of established classics and new additions to the repertoire.
In honor of this celebration year, 35 new works have been commissioned from composers who all have a connection to Tanglewood.  Included are:
Yi Yiing Chen – Forest Labyrinth
Helen Grime – Embrace
Betsy Jolas – Rambles thru 44: The Mysterious Stranger
Andreia Pinto-Correia – Timeaus
Shulamit Ran – Birkat Haderekh: Blessing for the Road
Augusta Read-Thomas – Selene: Moon Chariot Rituals
(A total of 6 women out of 31 composers.)
Though the festival is quickly approaching the final concerts of the 2015 season, you can r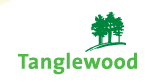 ead more about the project at The Wall Street Journal where Allan Kozinn reviews several of the works.