We've all heard that Music hath charms to soothe a savage breast (William Congreve) but music also has the power to incite action and raise awareness of critical issues in our society.
Earlier this year we discussed The Dream Unfinished's work, and the concert remembering and honoring the life of Sandra Bland and offering (from their website):
musical tribute to black women impacted by racial injustice, and female activists and organizers of the historic Civil Rights and #BlackLivesMatter movements.
The concert was a powerful and poignant event (read Liane Curtis's review at The Music Intelligencer).  The spirit of activism through music is powerful – with examples from around the world.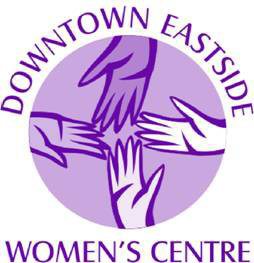 On September 10 composer and conductor Anne Bonnycastle organized an orchestra to perform a concert of works by women composers in support of the Downtown Eastside Women's Centre in Vancouver, British Columbia.  The Women's Centre supports women and children with "basic needs and positive change" – including meals, housing, and other essentials.  The concert program included works by Clara Schumann, Fanny Mendelssohn, Laura Maddalena Syrmen, Nathelie Sam, Melanie Bonis, Elizabeth Knudson, Doreen Carwithen, Jocelyn Morlock, Elfriede Andree, and Bonnycastle.
This is the second concert organized in support of the Centre.  The program in 2015 also included works by Cecile Chaminade, Amy Beach, Alice Mary Smith, Maria Therese Von Paradis, Jean Coulthard, and Ethel Smyth.  There is something so poignant about performing works by historic women composers in support of the life changing services that the Women's Centre provides to the women of Vancouver.
Though the concert has passed, donations are always being accepted at the Centre through their website.  (You can also stay in touch through their Facebook Page.)  And learn more about the Women's Orchestra here.
As readers of the blog know, we have spent the last year or so following the work Street Requiem.  The piece which was composed by Kathleen McGuire, Jonathan Welch, and Andy Payne, the cantata is written for mass choir, soloists, and orchestra and honors the lives of people facing homelessness, and who have died living on the streets.
The work has received international acclaim, and will be making its New York City debut on September 24.  The performance at Carnegie Hall will include a massed choir of voices from Australia and the United States, and Frederica Von Stade will be a featured soloist.  The benefit concert will support several organizations that meet the needs of the homeless individuals living in New York City.  Tickets are still available for the upcoming concert!  Stay in touch with the Street Requiem project through the Facebook Page, and listen below to a live recording with the School of Hard Knocks Choirs (Queensland, AU):
The power of music to move, evoke, and inspire is just as important as the power of music to help bring acknowledgement to injustice and a call to action.  It is wonderful to see how music – and women's voices – are being used to call attention and excite change.